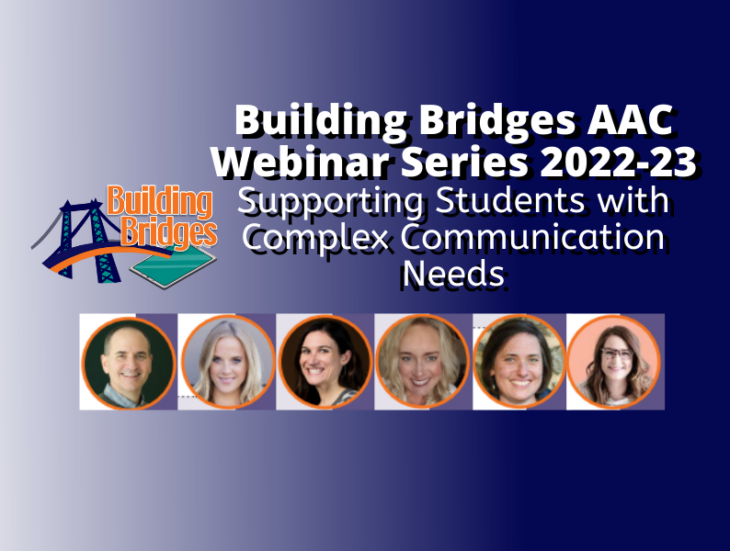 This year long Building Bridges Webinar Series provides a variety of learning opportunities around research-based strategies to support the implementation of AAC for students with complex communication needs. Participants are able to register for multiple sessions which include topics around:
Coaching communication partners
Consideration for AAC in Early Intervention
Exploring the continuum of communication supports and robust systems
AAC implementation in the classroom
Development of communication goals, aligning goals and planning instruction that aligns to the core standards.
Series will be held virtually via Zoom on the following dates, Sept. 29, Oct. 27, Nov. 17, Dec. 15, Jan 19, Feb. 16, March 23, and April 27.
See who's presenting and plan your session using this flyer!
Register Today: Course #203405
Want to prep for this webinar series? Don't forget you can read all the recent Building Bridges blog posts here!