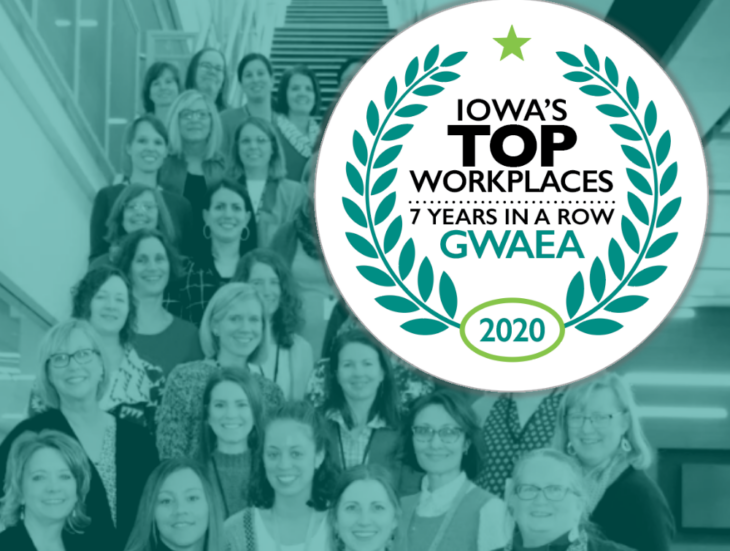 How Grant Wood AEA Received Top Workplace Recognition In 2020
Grant Wood Area Education Agency received designation as one of Iowa's Top Workplaces for the 7th consecutive year in the September 13, 2020 issue of The Des Moines Register.
This year, Grant Wood AEA took the second place rating among companies in Iowa's largest employer category. This was an improvement from last year's ranking of sixth place in the same category.
Employer ranking is determined through the Des Moines Register's research partner, Energage, who used a 24-question survey last March during the beginning of Grant Wood AEA's experience with the COVID-19 pandemic. "This award is important because it ranks our organization based on feedback from our staff," said Chief Administrator John Speer. "We've always been interested in understanding the overall engagement of our staff, but it was especially important to us during challenging times like these," he noted.
One way Grant Wood AEA reflects its value in employee feedback by holding focus groups with first and second year employees to take note of their on-boarding experience, career goals, and ideas on how the agency can improve their work lives.
Grant Wood AEA is one of nine educational service organizations in Iowa and employs more than 500 staff. Those staff support 32 school districts in Benton, Cedar, Iowa, Johnson, Jones, Linn and Washington counties.