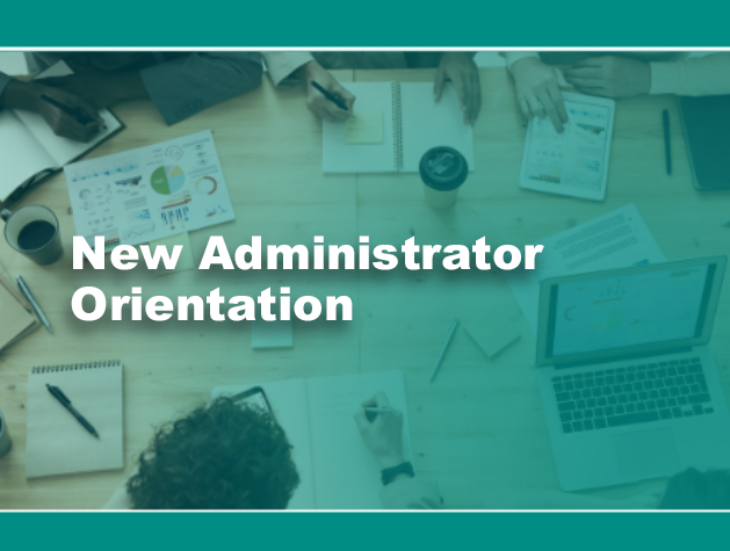 New Administrator Orientation 2022
Grant Wood AEA will host an orientation to its programs and services for new district administrators July 22, 2022. This in-person meeting will include a solution-focused overview of how the AEA can best partner with and support building administrators.
Date: Friday, July 22 at 11:00 a.m. – 1:00 p.m.
Location: Grant Wood AEA, 4401 6th St. SW, Cedar Rapids
RSVP for the New Administrator Orientation
How to get information from GWAEA:
How to contact CISM for support
Contact your GWAEA Regional Administrator to request support from the CISM team.

Call the GWAEA switchboard directly to request CISM team support at (319) 399-6700.

If crisis occurs outside agency business hours, call your RA, who will then directly contact the CISM team.
Extend your teachers' classroom resources
If your teachers or administrators are in need of professional materials or supplemental resources they should check the AEA's classroom library and online resources, reserve using our online catalog and then AEA vans will deliver those materials to their building. 
Media Library
Teachers / administrators in need of professional materials or supplemental resources can check the classroom library and online resources, and  reserve materials using our online catalog. Items are distributed through AEA vans to school. 
AEA ClassLink OneClick

— Access online resources, ebooks, digital content, video and professional ebooks

Classroom Collection

— Supplemental resources that range from a class set of boxed books to Do the Math kits to trial.

Professional Collection

— A library of professional resources that range from journals to ebooks that support research based practices and align with learning consultants are doing in the district.

Teacher-Librarian support

— A Grant Wood AEA teacher-librarian is available to support teacher librarians in the buildings to know about and utilize all of the resources available.
Access Professional Learning
Each week, we bring training to the local area. View a month-by-month preview of upcoming professional learning, or check out these courses and resources that might interest you: