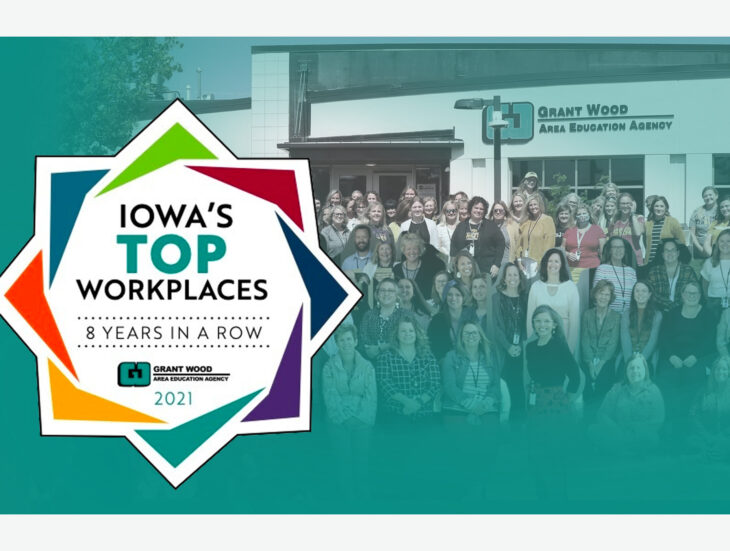 Grant Wood AEA Recognized as an Iowa Top Workplace for the Eighth Consecutive Year
We are pleased to share that the Des Moines Register has listed Grant Wood Area Education Agency as one of Iowa's top workplaces for the eighth consecutive year. This year, Grant Wood AEA received a position in the top ten for workplaces with over 500 employees.
This year's survey was administered through the Des Moines Register's research partner, Energage, who collected data from our staff last spring. Our agency's results were ranked against other employers based on the results of 24-question surveys.
"This is a recognition that we celebrate because it measures feedback from our own staff on our organizational culture and structure," commented Chief Administrator John Speer. "This year we're digging even deeper into the feedback we received from our staff to look for ways to continually improve. We look forward to sharing more details with staff along the way."