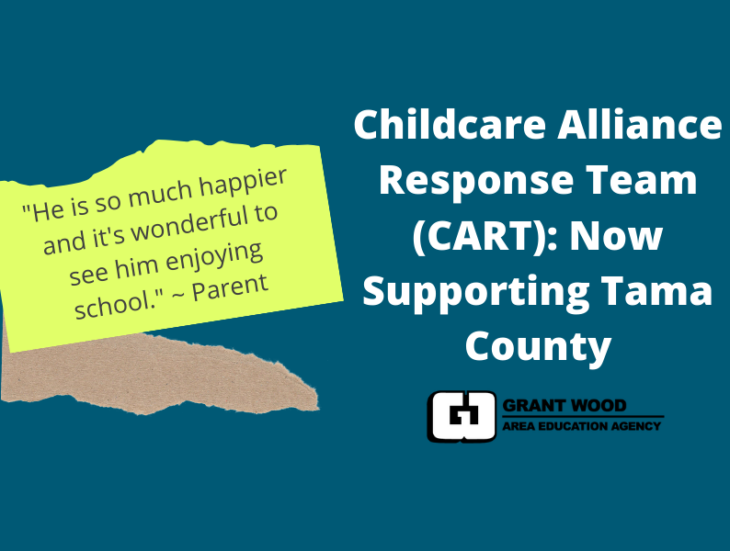 CART provides behavioral support for children ages birth to five who are experiencing challenging behaviors in a childcare setting and are not identified as having special education needs. CART services are provided at NO COST to the family or the childcare programs.
Services include:
General education interventions/strategies
Collaborative development of individual plans
Referral to other resources as necessary
Due to grant funding, CART referrals have been limited to Benton, Cedar, Linn, Johnson and Jones County.
However, recently Tama county has been added to this list.
To learn more about these services and find a referral form, go to 
the Grant Wood AEA website.