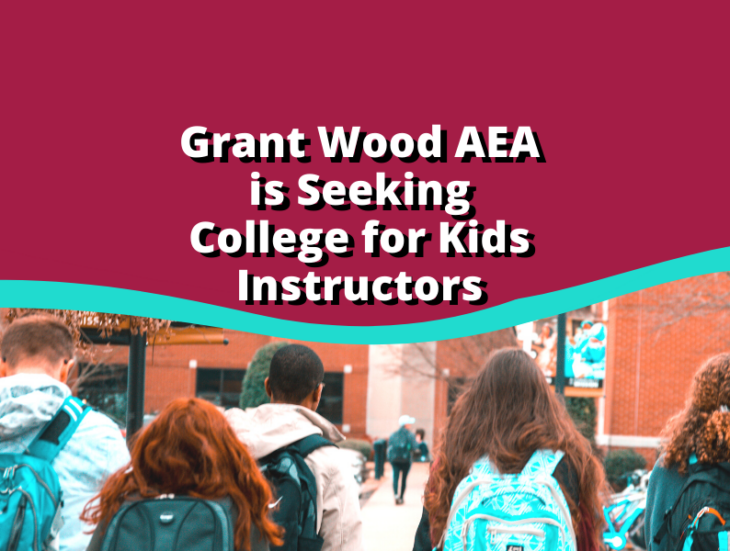 Apply today to be an instructor for the summer of 2022!
Dates for this summer's program are: June 21, 2022 – July 1, 2022 (Session A) and July 5, 2022 – July 15, 2022 (Session B). College for Kids serves 6th-8th grade students recommended by their teachers. The program is held on the campus of Coe College, 8:30 a.m. – 12:07 p.m., weekdays.
Instructors are compensated $45 per contact hour.
Grant Wood AEA is seeking instructors to lead classes in the following subjects.
Math
Science (lab and non-lab based)
Social Studies and History
Technology
Engineering
Leadership
Debate
Applications are due Tuesday, Jan. 25, 2022
To apply visit: