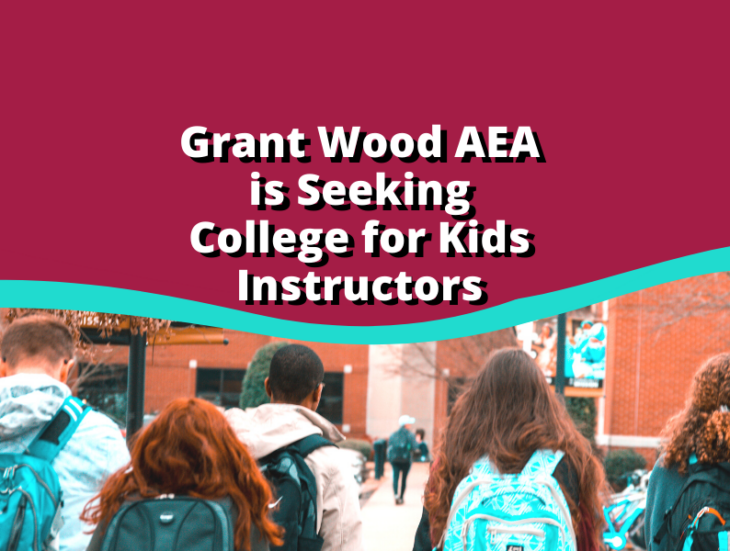 Apply today to be an instructor for the summer of 2023!
Grant Wood AEA is looking for instructors to lead a class during our 2023 College for Kids. Dates for this summer's program are:
June 20-30, 2023 (Session A)
July 10-20, 2023 (Session B)
College for Kids serves high ability 6th-8th grade students recommended by their teachers. The program is held on Coe College's campus weekdays from 8:30 a.m. — 12:07 p.m.
Instructors are compensated $45 per contact hour.
Grant Wood AEA is seeking instructors to lead classes in the following subjects.
Genetics
Forensic Science
Chemistry
Performance (Dance, Show Choir Basics or Improv)
Applications are due Friday, Jan. 31, 2023
For additional information, check out our College for Kids webpage or please contact
Susie Green
at
sgreen@gwaea.org.