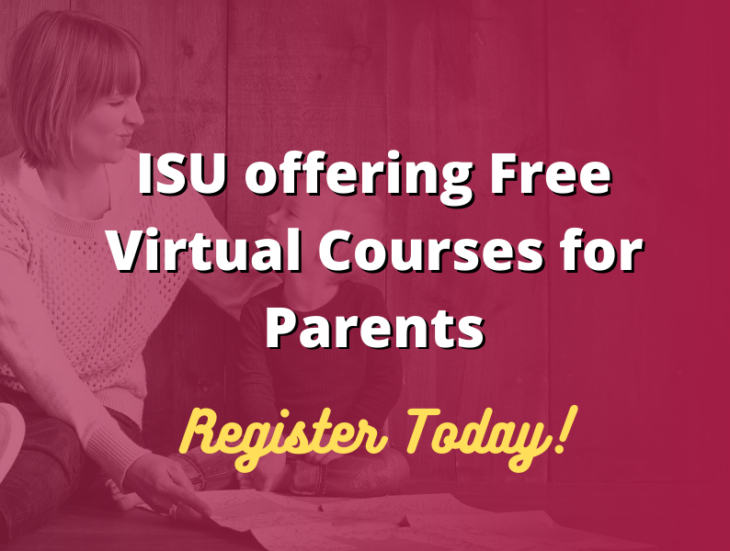 The following are a few upcoming virtual educational offerings provided by Iowa State University Extension and Outreach. Foster parent credit is available for all courses marked with an asterisk*.
The Science of Parenting: Understanding Research and Reality*
Learn about how parenting realities are different, and be introduced to five helpful tools and techniques.
One-hour virtual workshop on Feb. 24
Register Today
The Science of Parenting: Positive Discipline*
See positive discipline as an opportunity to build positive parent-child relationships.
One-hour virtual workshop on Mar. 3
Register Today
Helping Families interACT*
Learn tools to improve your family relationships and help your personal growth.
Six-week virtual program starting January 31
Families with children third through sixth grade
Register Today
Our Bookshelf
Parents learn about a technique called dialogic reading and get ideas on how to make reading fun at home.
Four 30-minute virtual program
Variety of dates found on website
Register Today