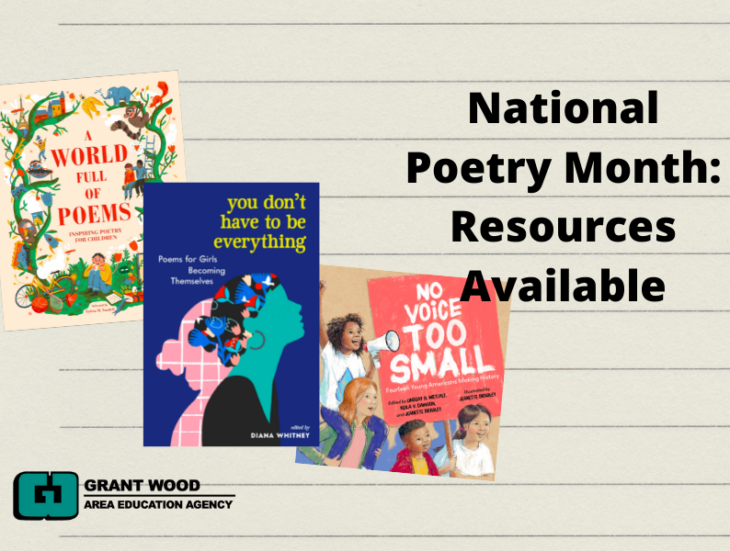 This April, join millions of others in celebrating the largest literary celebration in the world! The mission of National Poetry Month is to celebrate poets, increase enjoyment of poetry, and provide resources for teachers. Here are a few recommendations from Grant Wood AEA's Media Library to help celebrate!
Looking for items in print? Grant Wood AEA's media library has hundreds of poetry books available for check out now! Contact Diana Geers if you have any questions.
Lyrics are poetry. Put those to music and you've got TumbleTunes sing-alongs from TumbleBooks. Educators in Grant Wood AEA's service area should already have access to this online resource. Contact Kathleen Goslinga if you have any questions.
MackinVIA is another online resource available to GWAEA districts full of poetry collections for all grade levels in e-book and audiobook formats.
Want a few recommendations? Below are a few new poetry e-book titles accessible through MackinVIA. We've added links to these titles to make things easier.