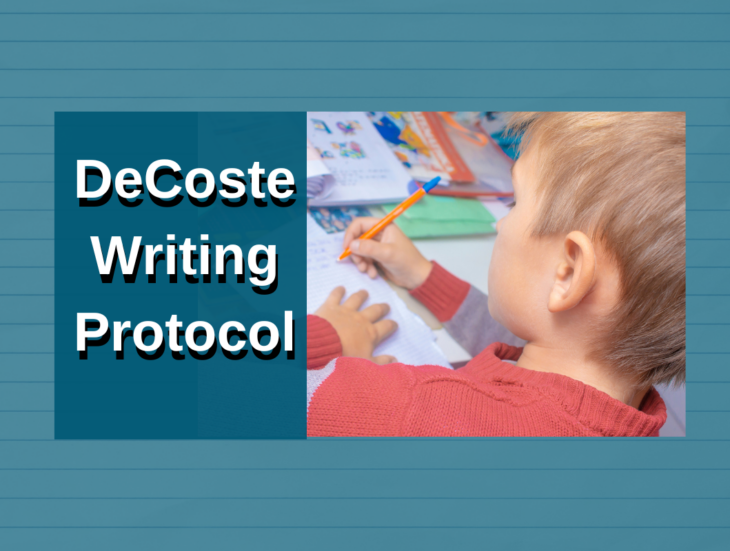 The DeCoste Writing Protocol (DWP) is a protocol for multidisciplinary school teams to identify tools and strategies for struggling writers.
This professional learning opportunity will be an intermediate course that will focus on the research around handwriting and writing, the DeCoste protocol, interpretation and instructional recommendations.  Even if you have familiarity with this tool, this will enhance your skills in making instructional recommendations to support students in written expression.
It can support teams in parsing out which factors are presently affecting writing proficiency in order to make decisions on strategies to support struggling writers. The strength of the DWP is that it compares the student's productivity across writing tasks based on individual performance data.
Learning is targeted for: Area teachers, OT/OTA, school psychologists, and special education consultants
Dates:
Oct. 6, 2022 from 8:30 a.m. – 3:30 p.m. (in person)
Oct. 7, 2022 from 8:30 a.m. – 11:30 a.m. (in person)
Jan. 13, 2023 from 8:30 a.m. – 11:30 a.m (via Zoom)
Location: Grant Wood AEA, 4401 Sixth St. SW, Cedar Rapids