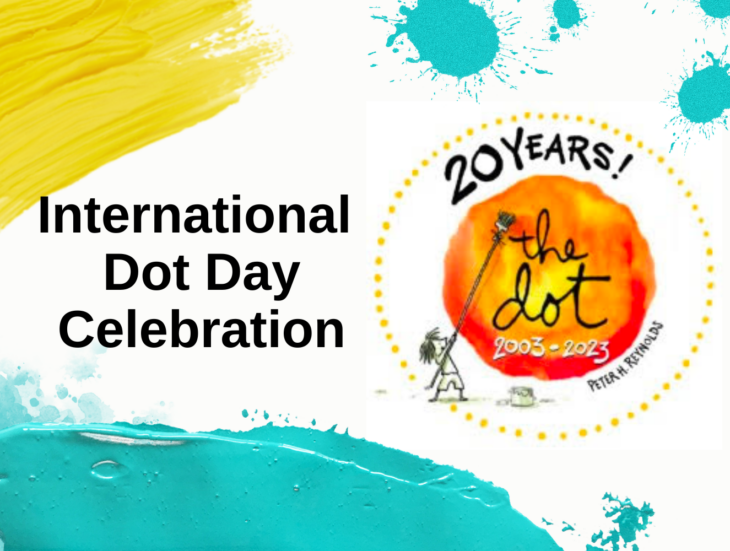 "The Dot" is a children's book written by Peter H. Reynolds about a teacher who encourages his doubting student to trust her own artistic and creative abilities. Each year, the message of this story is celebrated on
International Dot Day.
Friday, Sept. 15, 2023 marks the 20th year of International Dot Day.
"The Dot" is available as an ebook through your GWAEA OneClick. Once you have logged in, select TumbleBooks and search "The Dot". The ebook will be available for you to listen and enjoy.
There are also free posters

in different languages you can use.