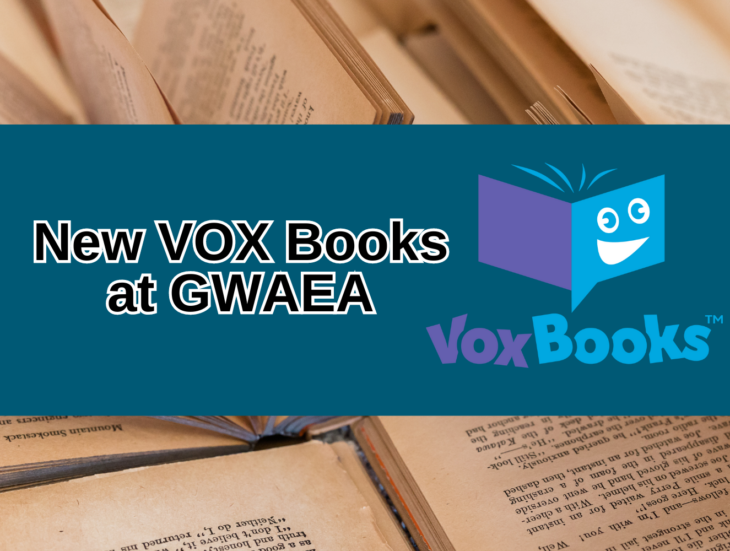 The GWAEA Media Library now has Vox Books in the ELL Collection. You may ask, what is a Vox Book? The permanently attached VOX Reader transforms an ordinary print book into an all-in-one read-along through headphones or the built in speaker. 
Many of these books are bilingual featuring English and an additional language. Languages include Arabic, Chinese, French, Hindi, Korean, Russian, Spanish, Ukrainian, Urdu and Vietnamese. Each device comes with the book, built-in speaker and headphones. 
Teacher Kelli Cross of Anamosa reflected on her experience using VOX books with her students.
"I used the Vox books for the students to practice following along in a story. They pointed to the words as they read and knew when to turn the page due to the chime noise. They were also able to answer more comprehension questions because they had heard it in their native language. Our school is working on exposing our elementary students to careers so we were able to have a future ready conversation that tied into being a doctor when we read The Little Doctor."
VOX Books are one of several resources for students who speak languages in addition to English.
Other Digital Resources for text in Spanish include BookFLIX,  Britannica, MackinVIA, and PebbleGo. In addition, Gale in Context and CultureGrams have translation features.
Access grade-level materials in languages other than English by narrowing your search by "language" in our library catalog.