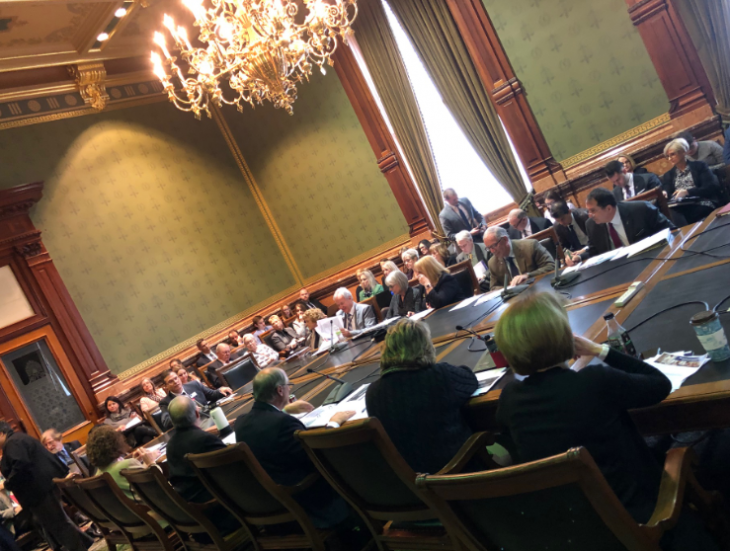 Grant Wood Area Education Agency's Chief Administrator John Speer presented to a joint meeting of the Health and Human Services and Education Appropriations Subcommittees Tuesday morning.
Speer highlighted the Grant Wood AEA pilot initiatives that were launched this school year to support districts and educators, and provide mental health supports for students.
"These pilots are designed to support our schools, both large and small, as they address the ongoing and increasing needs of our students," Speer explained to the legislators in attendance.
"Iowa's AEAs are committed to supporting schools to address the needs of all students, including those with social-emotional-behavioral and mental health needs.  Grant Wood AEA has the benefit of being in a corridor growing, steady enrollment in our public schools. Because we're geographically condensed, we believe our AEA was uniquely positioned to help pilot these specific initiatives in a way that maximizes our existing resources to bring additional support to our students," he said.
"We look forward to measuring the successes of this program to see how these programs can be scaled across the state," concluded Speer.