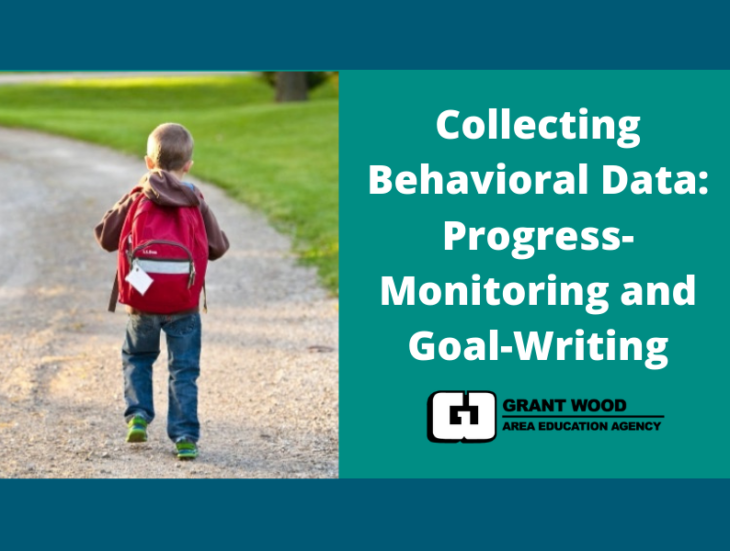 Collecting Behavioral Data: Progress-Monitoring and Goal-Writing
This course will provide a brief overview on how to define behaviors followed by in-depth discussion about the dimensions of behavior, methods to measure behaviors, and ways to write IEP behavior goals. Specific tools will be shared for progress monitoring behaviors of concern. This course is intended for those who assist with writing and monitoring FBAs, BIPs, and IEP goals in the area of behavior.
Instructors: Amy Graber and Maggie Arnold
Upcoming Dates:
Dec. 7, 2021 at 12:00 - 4:00 p.m.
March 30, 2022 at 12:00 - 4:00 p.m.