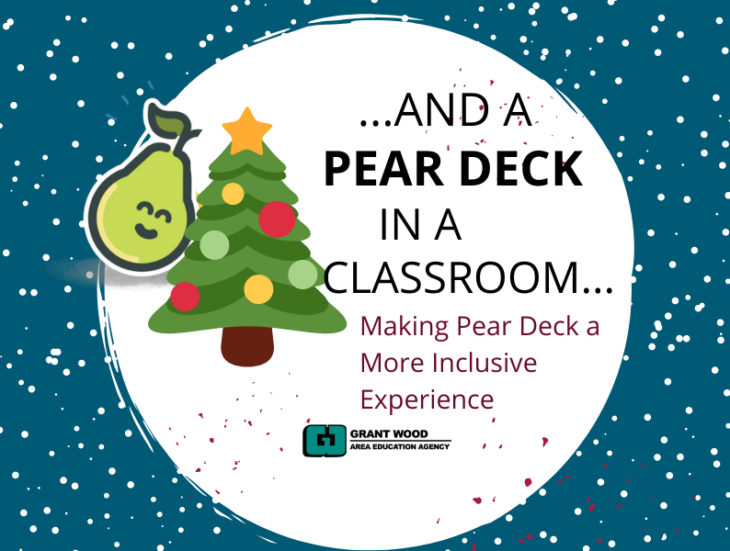 Our students learn in a variety of ways. Adding audio can be a great way to make your Pear Deck more powerful and engaging. Audio can be recorded live with Pear Deck's tools or can be uploaded from a previous recorded file. To add audio, go to the Pear Deck sidebar and choose add audio from below the question types, as seen below.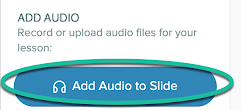 Once you click on the 'Add Audio to Slides' button, you will be prompted to record or upload a file. You can read the text instructions, add additional clarifying instructions, or provide audio content (think SHORT personal podcast).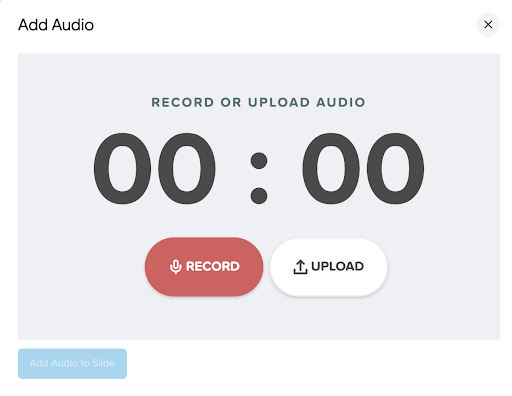 After you have recorded the audio, click on the add audio button. Students will know audio has been added to the slide when they see this icon. (To delete the audio, delete the button.)

Pear Deck has an additional feature that packs a powerful punch. With Pear Deck Premium, instructors enable the Immersive Reader integration. Immersive Reader provides students supports to "increase fluency for English language learners or readers of other languages, helps build confidence for emerging readers learning to read at higher levels, offers text decoding solutions for students with learning differences such as dyslexia or visual impairments, and provides translation of words or the entire text."
| | |
| --- | --- |
| You can enable Immersive Reader by toggling it on in the settings of your Pear Deck account. Go to app.peardeck.com and log in. Click on your name image and choose 'My Account.' | |
| Once in your account turn on the immersive reader option. Once you have toggled it on, your students will be able to access Immersive Reader's tools by tapping on the Immersive Reader icon found in the bottom right corner of the screen. | |
To experience Immersive Reader from the student perspective, check out this very short video below. (Learn more about other tools that have an Immersive Reader integration
here
. Building in these supports provides a more inclusive experience for all of our students. Learning styles and needs can be diverse, but with these additional features, Pear Deck can be more engaging and accessible than ever before.
Additional Resources
Content submitted by Amber Bridge, Mindy Cairney, & Beth Swantz, Digital Learning Consultants at Grant Wood AEA