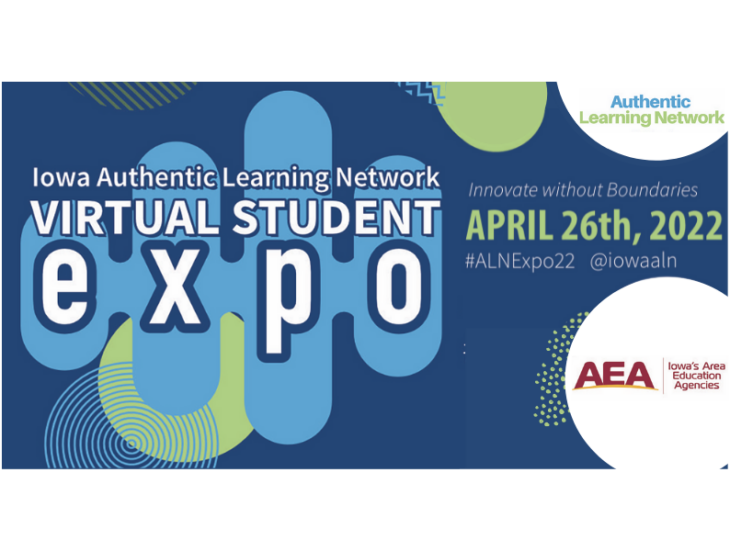 This Spring, Iowa's area education agencies are hosting a free statewide, virtual Authentic Learning Expo. During this expo students of all grade levels, teachers, school administrators and business partners will be in attendance and share their authentic learning experiences. Being a virtual event, participants can experience sessions that are live or On-Demand.
Looking for ways to engage students?

New to the idea of embedding partnership projects?

Have established partnerships already? Learn more and showcase your students!

Are you a business or organization looking to engage with area youth? Experience first hand the kinds of projects already in progress.
Event Date: April 26, 2022
Connection to Iowa Core:
Authentic learning experiences with area partnerships support developing the Universal Constructs as well as a variety of Iowa Core Standards depending on the project and knowledge required to complete the project. An example project we will feature aligns to several examples. See Build Iowa's Future sample authentic project standard alignment.
Course Requirements (Applies to Educators Only):
Educators interested in the event can earn 1 License Renewal Credit. Participants must complete the following.