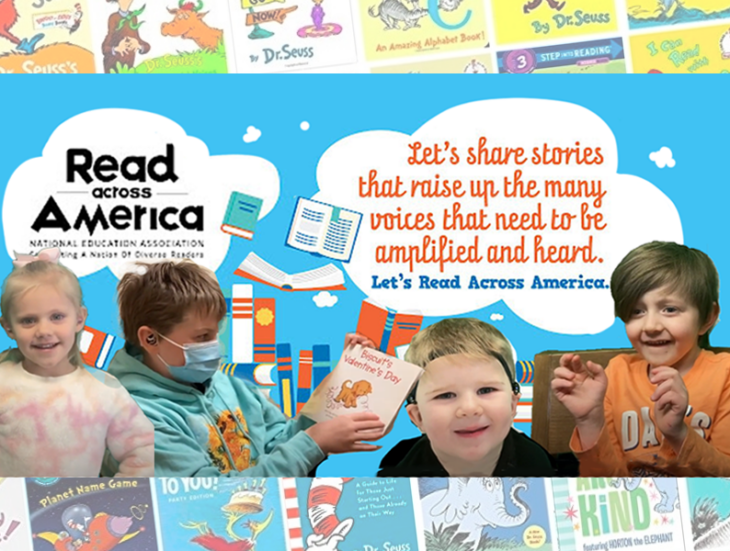 Read Across America Day is a national holiday celebrated each year on March 2nd, the birth date of famous children's author Dr. Seuss. On this day, children and adults alike are encouraged throughout the country to take some time to read their favorite book!
Grant Wood Area Education Agency is celebrating this year in collaboration with Mississippi Bend AEA with a series of short videos. Deaf and Hard of Hearing staff at both agencies recorded a few kiddos reading aloud. Some even read stories they wrote themselves!
We'd like to thank all the families who submitted their videos and the DHH staff who help make learning accessible every day.