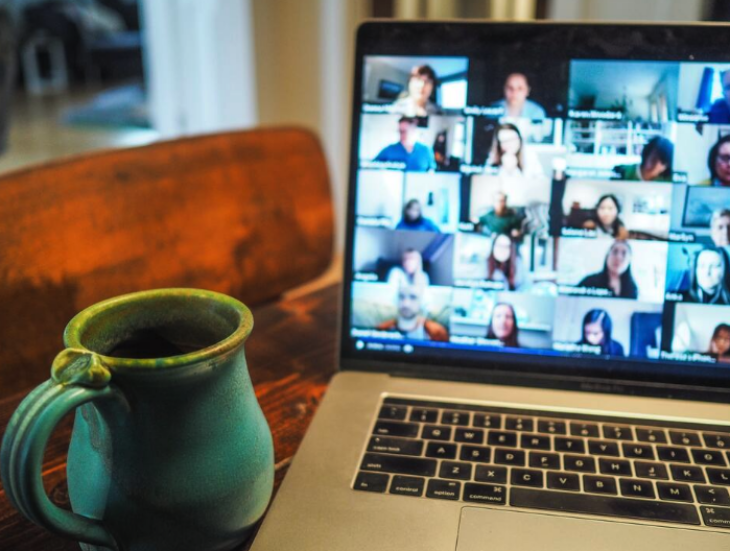 In a world that is still not done with virtual learning or quarantined classrooms, the ability to teach online is still and important skill for teachers to hone. Zoom and Google Meet are becoming an integral part to facilitating that learning, so in this post I am going to take a look at how you can use these tools to share  a document camera, a USB webcam, your smartphone, or even an iPad on your next virtual meeting.
How to Use a USB Webcam or Document Camera in Zoom
Document cameras are perfect for showing documents, but they can also be used to share learning materials, manipulatives, a dry erase whiteboard or just about anything else you can fit under that camera. If a document camera is not flexible enough for what you want to show, or you don't have access to one in your classroom, you can always plug in a USB webcam and use that instead. They six-foot USB cable will give you some additional options for displaying content that may not fit under a document camera, and many can be mounted on a camera tripod for additional support. Take a look at the video below to see how to use a document camera in Zoom.
​How to Use a Webcam or Document Camera in Meet
If you are not using Zoom, fear not, because there are options for Google Meet too. Unfortunately, Google does not have built-in support for document cameras, but the ability to change your video input or share you screen to show the camera software is still an option. The video below shows you how that is done.
How to Use an iPad as a Document Camera in Zoom
Great teachers make the most of what they already have access to. Document cameras are in short supply right now, and so are webcams, so if you have iPads in your classroom, then you can absolutely use those instead. If you have an iPhone, you can use that too. All you need to do is follow the directions in the video below.
How to Use an iPad as a Document Camera in Google Meet
In Google Meet, you can use an iPhone, iPad or even an Android phone as your document camera. All you need to do is join your call twice, once on your laptop and once on your mobile device. When you want to use your device as a document camera, simply share your screen and open the camera app. Details on how to do that are in the video below!