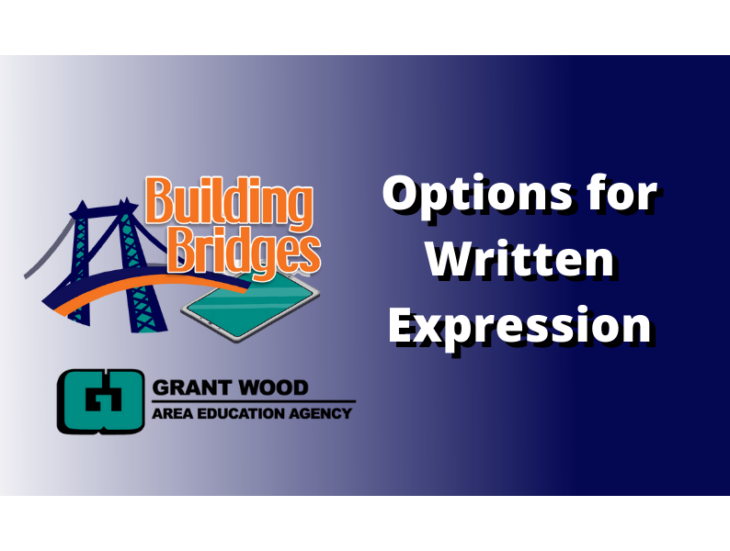 Writing is a complex, expressive skill that can often be the trigger for frustration and student behavior at school. Expression and 'showing what you know' doesn't necessarily have to be a traditional writing task. There is a free web program, "Pic-Lits" that provides interesting photography-based images, along with a drag-and-drop word bank at the bottom that might provide a more engaging option for learning connections.
Want more?
Check out this recording
from last year's Building Bridges where digital learning consultant
Jonathan Wylie
leads a conversation with special education consultant
Heather Evers
and literacy consultant
Dyan Sundermeyer
about integrating tools into lesson design for independence and deeper learning. You can ALSO listen to the podcast,
Divergent by Design
in which GWAEA staff
Jonathan Wylie
and
Lynn Kleinmeyer
discuss instruction, ed tools, and classroom practices through the lens of Universal Design for Learning (UDL) guidelines. All 12 episodes can be found wherever you prefer to listen to podcasts.
About the Authors
Kelli Robertson is an accessibility lead at Grant Wood AEA. This is Kelli's 22nd year at GWAEA where she has worked as a building-based SLP and autism consultant supporting various districts. Kelli started on the AT team in 2016 as she found it a fantastic way to 'solution-find' while highlighting and utilizing student strengths to get around barriers.
Need assistance? Contact Kelli at krobertson@gwaea.org.