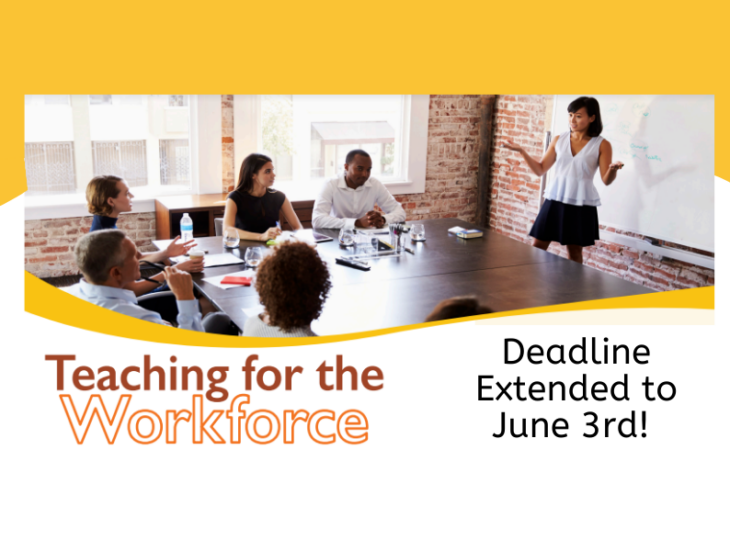 Due to high demand, we are extending the deadline for applicants to participate in our Summer 2022 Teaching for the Workforce cohort! Interested educators can complete the application form through Friday, June 3 at 12:00 p.m. Accepted educators will be notified by Monday, June 6. There are only 8 spots left - don't miss out on this unique opportunity!
Only open to 6-12th grade non-CTE teachers and counselors. Interested participants must
 complete an online application to enroll.
Teaching for the Workforce is a five-day educational session for 6th-12th grade non-CTE teachers and counselors providing opportunity to experience today's workplaces while building an understanding of essential concepts for workplace success. The program includes a combination of business tours, presentations, discussions and panels at business sites that will focus on workforce needs specific to the region, and how educational institutions can partner to create a prepared future ready workforce. Participants will explore ways to integrate concepts into the classroom and develop a plan for the 2022-23 school year.
Submissions will be reviewed and selected attendees will represent a variety of districts, roles, content area, grade levels, etc. Selected participants will receive a $350 stipend upon successful completion of the course. Additional registration is required for the two relicensure credits.
Register Online: Course Number 203422
June 20, 21, 22 and 23, 2022 from 8:30 a.m. - 3:30 p.m. AND June 24, 2022 from 8:00-10:00 a.m.
Training will be held off-site at regional centers and local businesses.