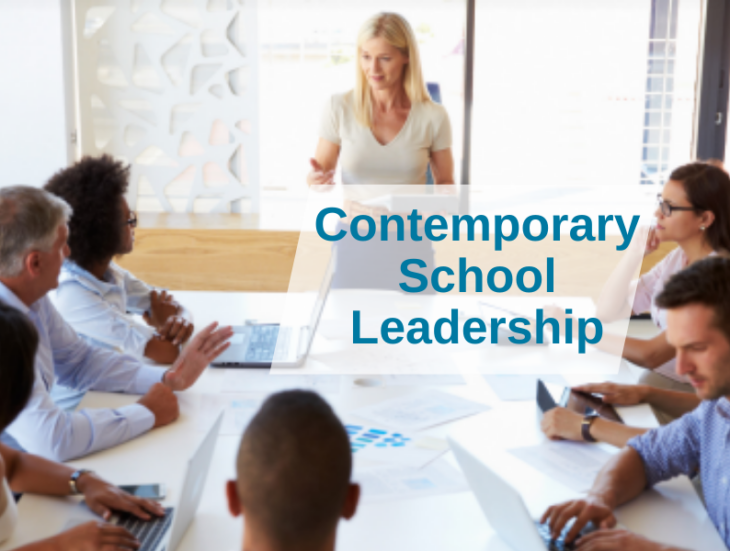 The Contemporary School Leadership (CSL) program is based on a common core of learnings about contemporary leadership, designed for the 21st century context of education. CSL is designed to help build capacity for school leadership for aspiring educational leaders who will have a deep understanding of systems thinking. As a part of CSL, participants will meet monthly; complete application assignments between sessions to deepen their learning; and present a final project to synthesize their learning. Participants are encouraged to work closely with their building administrators to design their final application project to align with their building or district goals and initiatives.
This course focuses on:
• Learning and applying systems theory. • Social systems design as a method for creating innovation. • Personal leadership attributes and how they influence others. • Completion of a final project demonstrating synthesis of the course content. • Application to the participant's leadership context and the Iowa Standards for School Leaders (ISSL).
Register Today: Course Number 203420
Course Dates and Presenters. All dates 9:00 a.m. - 4:00 p.m.
Sessions will be held at various locations.
Aug. 8 & 9, 2022
Systems Thinking
PRESENTER: Dr. Doug Stilwell, Drake University Coralville Public Library, 1401 5th St. , Coralville
Sept. 8, 2022
Leading Change Through Continuous Improvement
PRESENTER: Dr. Doug Stilwell, Drake University GWAEA at the Kirkwood Regional Center 2301 Oakdale Blvd. Coralville
Oct. 3, 2022
SEBH/SEL and Leadership
PRESENTERS: GWAEA PBIS Consultants; Tammy Beener, Erin Welsh, Morgan Weigel GWAEA, 4401 6th St. SW, Cedar Rapids
Nov. 9, 2022
Data-Based Decision Making
PRESENTER: GWAEA Data Analyst; Meg Gillette GWAEA at the Kirkwood Regional Center 2301 Oakdale Blvd. Coralville
Jan. 11, 2023
Adult Learning Theory
PRESENTER: GWAEA Regional Administrator; Kim Owen GWAEA, 1120 33rd Ave. SW, Cedar Rapids
Feb. 9, 2023
Collective Leader Efficacy
PRESENTER: Dr. Peter DeWitt, National Presenter GWAEA, 4401 6th St. SW, Cedar Rapids
April 11, 2023
Instructional Leadership
PRESENTER: GWAEA School Improvement Consultants; Erikka Vosmek, Jamie Larson GWAEA, 4401 6th St. SW, Cedar Rapids
May 11, 2023
Future Ready
PRESENTER: GWAEA Future Ready Consultant; Jen Boyd GWAEA at the Kirkwood Regional Center 2301 Oakdale Blvd. Coralville
June 12 & 13, 2023
Artificial Intelligence
June 12 PRESENTER: Alex Kotran, CEO-The AI Education Project June 13 PRESENTER: Dr. Doug Stilwell, Drake University GWAEA, 4401 6th St. SW, Cedar Rapids