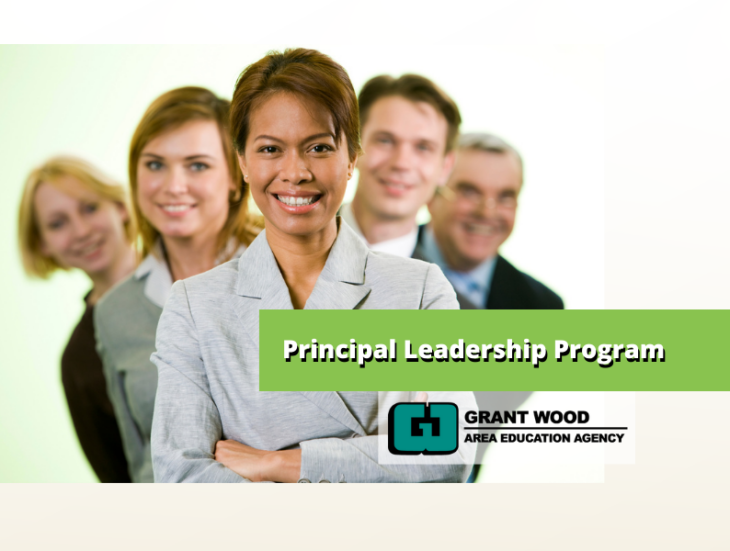 The Grant Wood Area Education Agency Principal Leadership Program will support practicing Pre-K—12 school administrators within Grant Wood AEA's service area through a comprehensive, year-long professional learning program focused on building an administrator's capacity as an instructional leader to develop and successfully implement MTSS. This framework creates an optimal environment of access and equity for the success of all students.
This course will take into consideration applications for both tradition and virtual learning settings. Additionally, the program will provide one-to-one, job embedded coaching on-site and virtually with an experienced administrator.
This course is recommended for practicing administrators only as course requirements include:
• Up to 30 hours of on-site and/or virtual coaching.
• Analysis of student, grade level and building data to develop or refine an action plan.
• Identification of a problem of practice using an inquiry-based problem-solving model.
• Effective feedback when working with teachers to improve instruction.
Clint Stone, Principal in Cedar Rapids Community School District: "The support I received from our coach felt very
personalized, and our conversations were based on what I needed to support my leadership."
Leigh McEwen, Principal in Northeast Community School District: "The Principal Leadership course was exactly
what I needed to feel supported in my role as an elementary principal. The collaboration and networking with instructors and other building administrators was extremely valuable for my own professional growth."
This course has been approved for Evaluator Approval credit and requires full participation which include completion of activities, assignments and on-site/virtual coaching conversations.
PROFESSIONAL LEARNING DATES (All times, 8:00 a.m. - 12:00 p.m.)
Sept. 28, 2022
Dec. 7, 2022
Jan. 25, 2022 AND
Mar. 29, 2023
Register Today! Course Number 201154