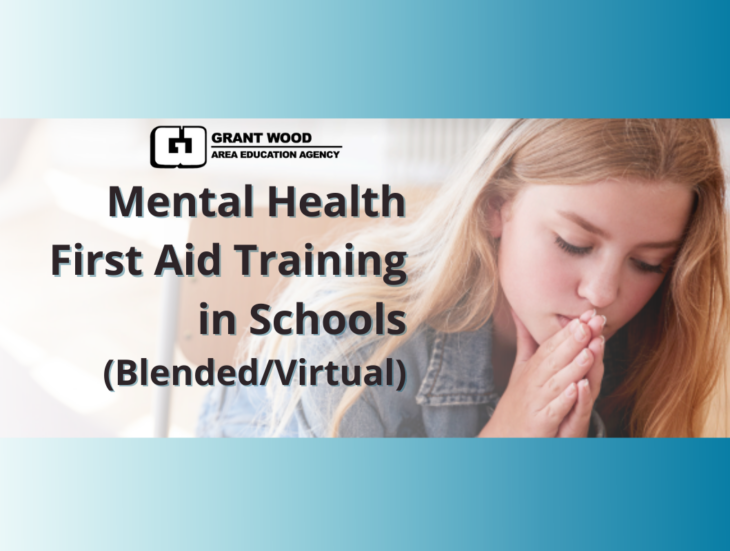 Mental Health First Aid is designed to teach teachers, school staff, community members, health and human service workers, parents, family members, caregivers and other caring citizens how to help adolescents and elementary aged children who are experiencing a mental health or addictions challenge or crisis.
The blended Mental Health First Aid in Schools is primarily designed for adults who regularly interact with school age children/adolescents. The training will teach participants about;
Risk factors and warning signs for mental health and addiction concerns
"First response" strategies for how to help someone in both crisis and non-crisis situations,
Where to turn for help.
Mental Health First Aid teaches about recovery and resiliency – the belief that individuals experiencing these challenges can and do get better and use their strengths to stay well. Mental Health First Aid training requires an additional two hours of online pre-work. A link will be sent to participants approximately one week before the class date. The online training MUST be completed PRIOR to the face-to-face portion of the class. You will NOT be allowed entry into the class if the pre-work has not been completed
Please contact the Grant Wood AEA Professional Learning office at 319-399-6767 if interested in district/school specific sessions.
Upcoming Dates: Sept. 27, 2022, Feb. 21, 2023
All dates: 9:00 a.m. - 3:30 p.m.