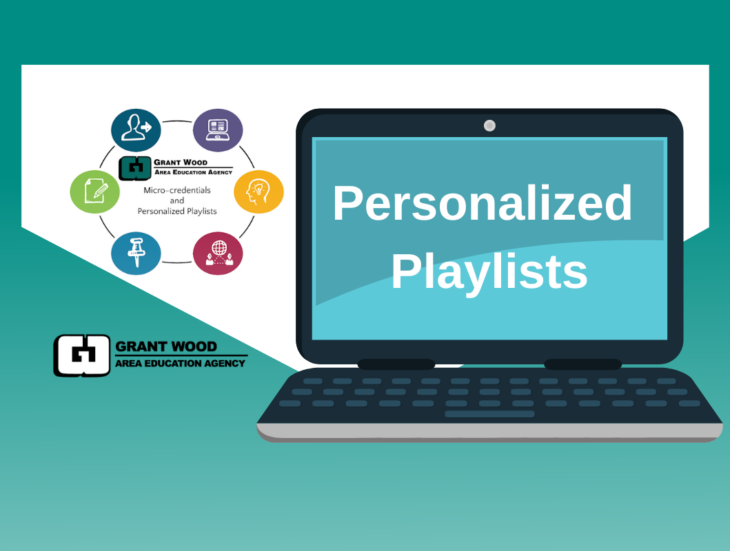 Grant Wood AEA Personalized Playlist
This micro-credential serves as the welcome and introduction to a Personalized Playlist to earn re-licensure credit in Iowa. A Grant Wood AEA Personalized Playlist is an opportunity for participants to combine 15+ hours of micro-credential learning for license renewal credit. This is the minimum number of hours required for relicensure credit (15). Participants will write a learning plan, set a goal, actively engage and participate in the learning, and produce a culminating project and a written reflection to showcase learning. Please note that ALL interactions, reflections, surveys, and checks-for-understanding are required as part of engagement in a Personalized Playlist. Participants will have up to 1 year (365 days) to complete the learning and projects to gain credit.
Intended Audience: Pre-K—12 educators, teacher leaders, administrators, instructional coaches, support staff, and/or AEA staff seeking license renewal credit or personalized learning opportunities
Approximate time needed: 1 hour
Register for the Re-licensure Course (Part 1)
*Already completed Part 1? Complete Part 2 for an additional credit!
Register for the Re-licensure Course (Part 2)
---
Begin Required Welcome & Introduction
*Create your plan and learn about how to complete micro-credentials