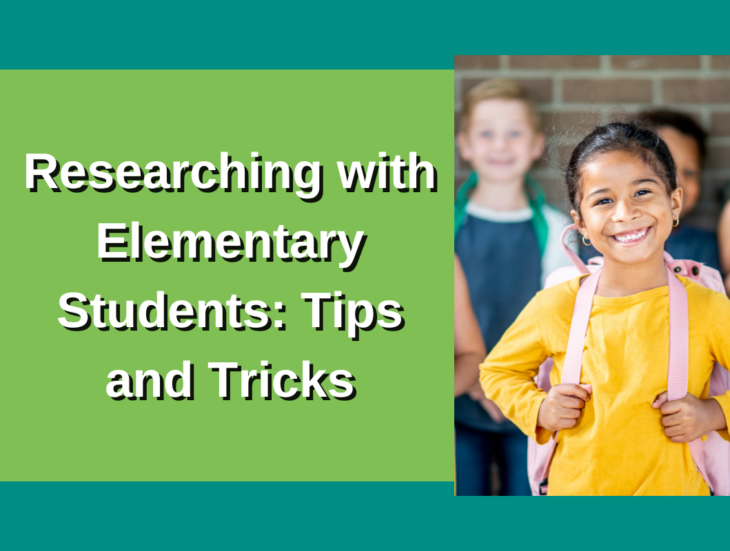 Even our youngest students can be engaged in researching topics of interest on the internet. The stigma of 'digital natives' rears its ugly head (once again!) as a massive disservice to our kids. Although our students might reign supreme on YouTube and Stumble Guys, it doesn't mean they have the innate research skills that will have them breaking earth-shattering headlines by lunchtime.
As with any new skill, students need to observe teachers modeling how to research. This might include:
Brainstorming questions around a topic. (See

Driving Question Board

)
Listing key terms or search phrases that would filter to the correct information.
Evaluating and vetting websites.
How to curate resources and collect notes.
With so many skills involved in researching, make sure to take your time and help students build skills. Unleashing a class onto 'the Googles' to scour for information could be ineffective, frustrating, and possibly even disastrous.
Over the years, I've collected a few little tips and tricks that might be helpful in this process.
Use a curation tool for your students. The internet is full of information. And although we should teach our students how to evaluate and curate their own resources, it is highly beneficial for students to have a list of resources the teacher has vetted for them. A great tool for this is

Wakelet

. It creates a visual board of resources that is easy to navigate. Even a list of resources on a Google Doc will help your students get started. For an even better experience, model for your students how and why you chose a few of those resources.
So, you want them to use a search engine. There are some

'kid-safe' search engines

out there, but don't trust them with your life. Always have a plan in place for students if they come across content that makes them feel uncomfortable or unsafe. ALWAYS. Be proactive, not reactive. Make sure parents are aware of this plan too. It will prove to be worth its weight in gold. Just trust me on this one.
Consider the reading level of your students. There might be a huge amount of information out there on the topic, but does the material match your students' reading levels? Using a free tool like

Rewordify

can help simplify the complexity of the text, but it's not perfect and shouldn't be used to completely solve the problem of unsuitable reading materials. Other tools such as

Tween Tribune

,

Newsela

,

ReadWorks

, and

GWAEA's Online Resources

, such as BritannicaOnline or PebbleGo, allow students and teachers to choose from a range of reading levels.
Listening comprehension is usually higher than reading comprehension. Mobile devices usually have a text-to-speech accessibility feature built-in (

iPad

,

Android

,

Chromebook

), but other devices might need a little boost. Chrome extensions like

Immersive Reader

,

Announcify

and

Select and Speak

let students listen to the text. Both these extensions have a less robot-like voice and have proven to work pretty well for me. Yet again, see

GWAEA's Online Resources

,

Unite for Literacy

, or

Wonderopolis

for built-in text-to-speech features.
Take away the clutter. Websites can be distracting and busy. Help students remove some of the visual noise by using

Safari's Reader View on the iPad

or by installing the Chrome Extension

Reader View

or

Mercury Reader

. Both of these do a great job of cleaning up and isolating the text to help all readers focus on the task at hand.
Ask your teacher librarian for help. The end. ​
Researching is a skill that students will circle back to time and time again throughout their life. It's much like riding a bike. It brings a certain amount of freedom, but can also end in a skinned knee. It is not an innate skill. It needs to be modeled, taught, supported, and revisited many times during the year. But by building solid foundational skills, researching is one of the greatest skills you will ever give your students.
About the Author
Mindy Cairney is a digital learning consultant at Grant Wood AEA.