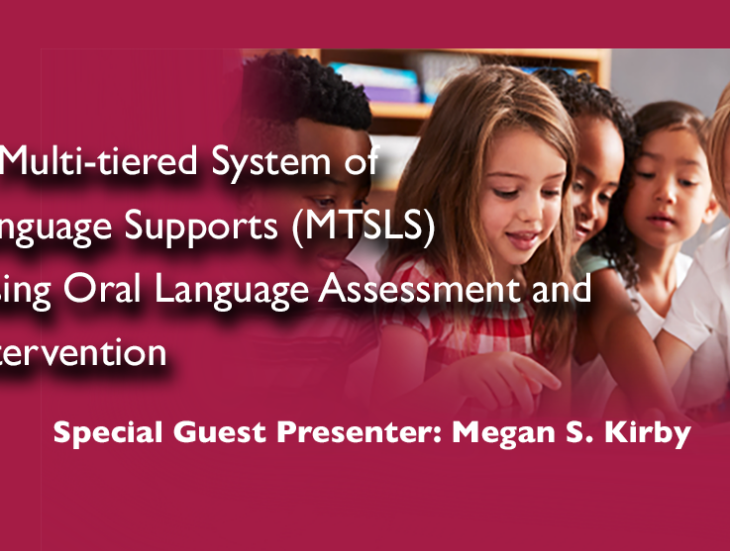 March 28, 2023 join special guest presenter Megan S. Kirby, PhD, BCBA as she discusses A Multi-tiered System of Language Supports (MTSLS) Using Oral Language Assessment and Intervention.
All Day Session (For SLPs Only)

8:30 a.m. - 3:30 p.m.

Course #: 204595

Participants will review the evidence-base and the components of Story Champs, and engage in practice facilitating vocabulary, writing and informational passage lesson plans.

Participants will need to bring their Story Champs 2.0 kit to participate in the hands-on activities. We will have some on-hand for those that do not have their own.

Morning Only Session

8:30 a.m. - 11:30 a.m.

Course #204667

Decoding instruction is necessary but not sufficient alone. Speech-language pathologists are key to supporting students' academically and socially important language skills necessary for school success. Learn how to implement the basic principles of a multi-tiered system of language supports (MTSLS) via the PEARL universal kindergarten dyslexia and language screener, CUBED assessments, and Story Champs intervention.