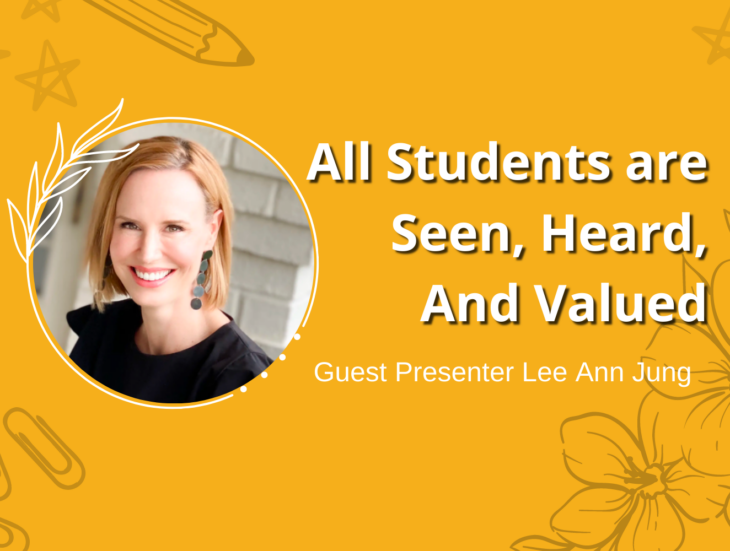 National guest presenter Lee Ann Jung is returning to Grant Wood AEA!
This professional learning workshop will incorporate learning from her session held in September 2022, while going deeper and building off of her newly released book: Seen, Heard, & Valued, to be released in January 2023. The workshop is appropriate for participants that attended the Sept. session and also for those that did not attend.
In this session, participants actively explore and analyze concepts of school culture and climate for inclusive learning. Lee Ann guides a deeper look into universal design for learning as solutions to bring greater equity in outcomes for students. We will dialogue and explore making our classrooms more welcoming, safer, and more supportive of a wider range of learners.
We will answer the questions, "Do we push in support, or pull out for support?" "How do we deliver intervention without disrupting participation in core instruction, even in our specials or electives?" Participants learn a specific grouping strategy that can be used across multiple classrooms for efficient delivery of support in every classroom. We will explore how this grouping strategy can be used to ensure every students is seen, heard, and valued.
Date: March 9, 2023 from 8:30 a.m. - 3:30 p.m.
Location: Face-to-face at Grant Wood AEA, 4401 6th st. SW
Register Today! Course #204548