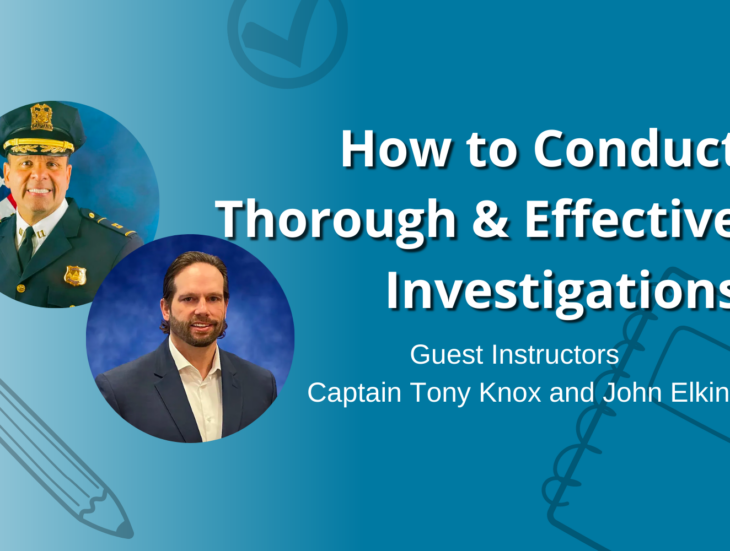 This interactive seminar workshop is designed to enhance the capacity of educational administrators, officials and school personnel on proper techniques when conducting internal investigations for:
Bullying/Harassment
Employee Misconduct
Title IX,
EEO/AA, etc.
Attendees will learn the essentials of preparatory actions to engage in prior to any complaint/allegation as well as the basics of planning for an investigation. Also covered in the training are interviewing strategies, accurate documentation tactics and how to prepare conclusion reports. This training is developed to provide leaders with crucial information and knowledge to protect stakeholders and organizations when conducting internal investigations. This workshop does not take the place of Level One Investigator Training: Chapter 102
TARGET AUDIENCE
Superintendent, Assistant Superintendent, Human Resources Director, Director of Special Education/Special Services, Other School Official/Central Office Administrator, Principal, Assistant Principal, Dean, Activities Director
INSTRUCTORS
John Elkin,
CPU Superintendent and
Captain Tony Knox
, retired Des Moines police officer will be co-leading this workshop.
Captain Knox has attended countless trainings and seminars related to criminal investigations and interviewing techniques including courses taught by the Federal Bureau of Investigation. Knox is a native of Marshalltown (IA).
As a school official, Elkin has conducted numerous investigations regarding matters of harassment, discrimination, safety, Title IX and employee misconduct. Additionally, he has experience working with third party investigators. Elkin also has served as the Title IX, EEO/AA, and Disability Rights coordinators. He was born and raised in Bettendorf (IA).
Location:
Grant Wood AEA 4401 Sixth Street SW, Cedar Rapids
Attend Any of the Dates: — All dates 8:00 a.m. - 12:00 p.m.
July 27, 2023,
Sept. 13, 2023
Nov. 14, 2023

Feb. 6, 2024
Mar. 27, 2024
Apr. 30, 2024