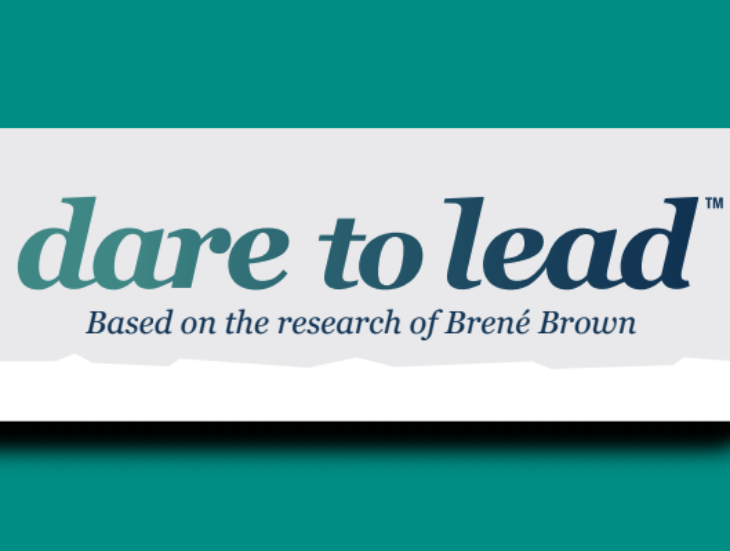 Dare to Lead is an empirically based courage-building program for corporations and leaders created by Dr. Brené Brown, TED speaker, five-time New York Times best-selling author, and research professor at the University of Houston. Brené has spent decades researching leadership and organizational cultures.
One aspect of that research included interviewing 150 global C-level leaders on the future of leadership. When asked: "What, if anything, about the way people are leading today, needs to change in order for leaders to be successful in a complex, rapidly changing environment where we're faced with seemingly intractable challenges and an insatiable demand for innovation?" the response was resounding: "We need braver leaders and more courageous cultures."
Dare to Lead makes this imperative accessible and achievable. It helps enable brave leadership by building practical skills in areas where most leaders and employees struggle — areas that deeply impact organizational health and profitability in the near and long term—including how to:
• Have hard conversations
• Hold themselves and others accountable
• Give and receive tough yet constructive feedback
• Lead with empathy and connection
• Take smart risks that lead to more innovation
• Build trust
• Build individual self-awareness
• Build resilience and reset quickly after disappointments and setbacks
Dates: June 20 and 23, 2023 from 8:00 a.m. to 12:00 p.m. AND June 21 and 22, 2023 from 8:00 a.m. to 4:00 p.m.
All participants must read Dare to Lead by Brené Brown before the first day of this course.