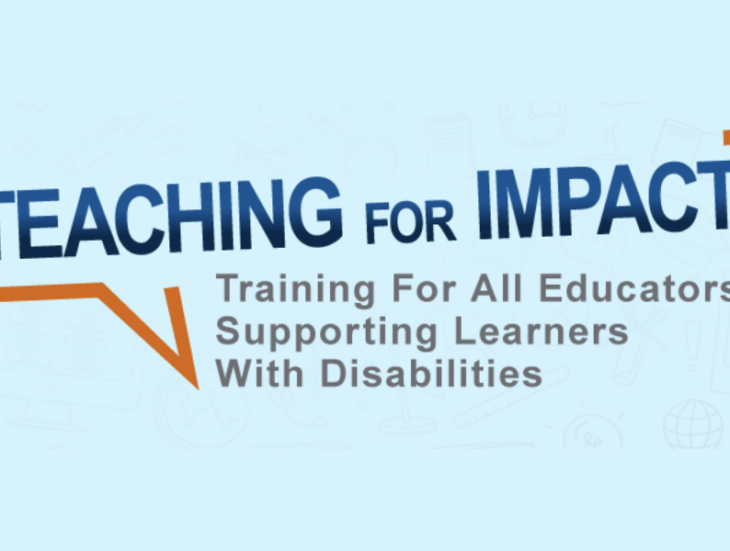 This training is for educators to develop and expand knowledge and skills related to the education of learners with disabilities from birth to age 21. Emphasis will be placed on integrating information into practice across a variety of educational settings in these content areas:
College and career readiness,
Mathematics, literacy, early childhood
Leadership and positive learning environments.
This two day training will include nationally known keynote speakers and content areas including:
Jennifer Wolfsheimer
Jennifer Wolfsheimer is a Senior Program Associate specializing in evaluating special education data and building capacity of state educational agency staff to evaluate data. She also has expertise in dispute resolution, general supervision, and differentiated monitoring and supports under the Individuals with Disabilities Education Act (IDEA). Wolfsheimer leverages legal training and experience interpreting requirements for students with disabilities to support implementation of statutes, regulations, and best practices that are IDEA-compliant and to support states in improving outcomes for students with disabilities.
Hedy Chang
Hedy Nai-Lin Chang is the founder and Executive Director of Attendance Works, a national and state level initiative aimed at advancing student success by addressing chronic absence. A skilled presenter, facilitator, researcher and writer, she co-authored the seminal report, Present, Engaged and Accounted For: The Critical Importance of Addressing Chronic Absence in the Early Grades, as well as numerous other articles about student attendance. Deeply committed to promoting two- generation solutions to achieving a more just and equitable society, Hedy has spent more than three decades working in the fields of family support, family economic success, education and child development.
Clay Cook
Clay Cook, PhD is an implementation scientist, psychologist, and former paraprofessional and middle school math teacher. He is the Chief Development Officer at CharacterStrong who has spent the past 15 years working in partnership with school systems across the country to support the implementation of effective practices that promote better and more equitable outcomes for students.
Dates: June 13 and 14, 2023
Location: Iowa Events Center, Des Moines