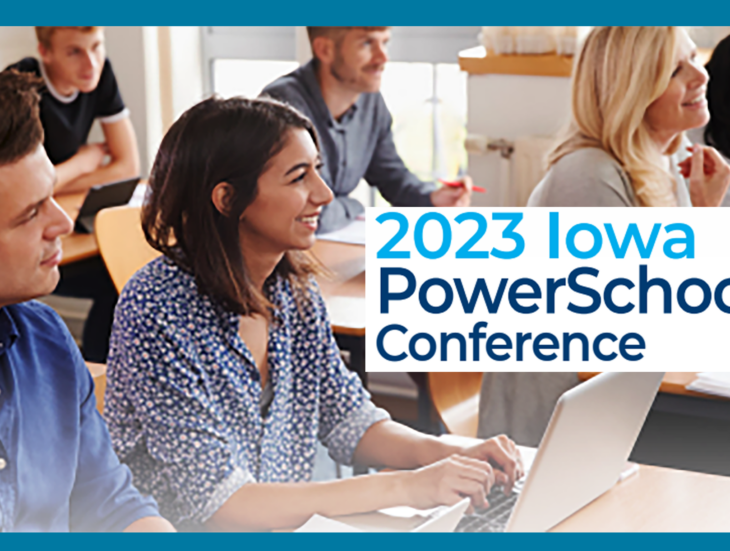 See The Full 2023 Conference Agenda
The focus of this conference is to provide PowerSchool administrators the opportunity to connect in person and learn from other Iowa PowerSchool administrators. Sessions will include roundtables, an expert panel, a presentation from state SRI consultants, and exploratory sessions offered by district experts, PowerSchool, and Marcia-Brenner Associates (MBA). Over twenty-four learning sessions will be offered throughout the day.
Session resources will be shared with attendees, and no session recordings will be available for this live event.
Lunch will be provided on-site.
Date: Nov. 9, 2023 from 8:00 a.m. - 3:30 p.m.
Location: Grant Wood AEA — 4401 Sixth St. SW, Cedar Rapids, IA
Registration Deadline: Oct. 30, 2023