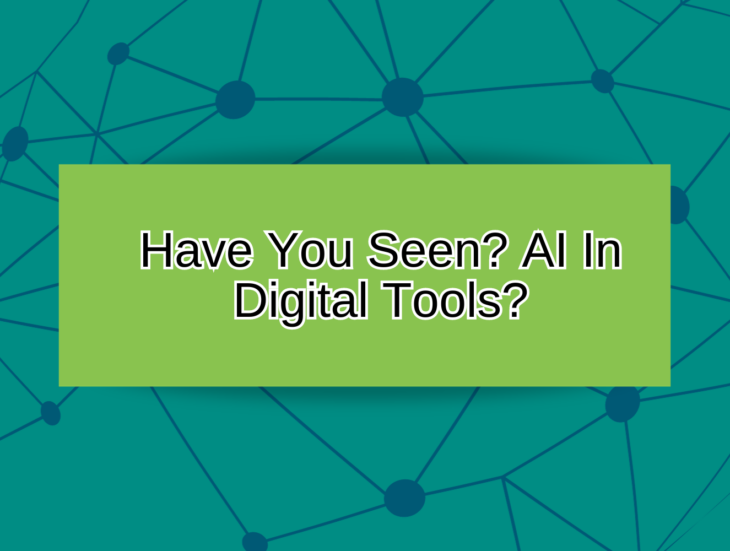 Artificial intelligence is a transformative force that's quietly and effectively reshaping the way educators teach and students learn. As we navigate this AI age, it  has stealthily infiltrated familiar tools that educators rely on, carving a new path forward, rapidly accelerating the speed at which educators complete tasks.  In this blog post, we  will explore the ways AI is now popping up in our favorite digital tools for educators, making education more engaging, efficient, and effective than ever before. Join us on this journey through the AI-powered evolution of education!
Grammarly
Many may be familiar with Grammarly and have been using it to improve writing for quite some time. Many may not recognize that this is AI in action! It uses AI to check your grammar, punctuation, and even how your writing sounds. It can fix complicated mistakes, improve sentences, and suggest better words.
And Grammarly continues to evolve and leverage AI to support composition! Using GrammarlyGO, writers can now use the pop-up window to find support with everything from ideas for getting started to improvements for clarity and from style of writing to next steps! And the interactive window even allows writers to refine the suggestions to suit their writing needs!
Explore more of how Grammarly utilizes artificial intelligence to assist writers!
Canva
Another long-time  favorite that has embraced AI is Canva. Within Canva, creators can leverage the built-in AI features to make designing even easier!*
*NOTE: Some features are Premium. However, Premium features are available for verified educators.
Need to remove the background from an image or want to edit a photo? Use Canva's Magic Studio feature to reimagine images!

Need some clever text?  Use Canva Assistant's Magic Write feature for inspiration!

Want to up your creativity game? Leverage the partnership with third party apps, including AI generators like DALL·E, to generate the perfect design elements!
Quizziz
A digital tool that specializes in formative assessment opportunities for students has recently added Quizziz AI. As you build formative assessments for your students, you can easily add options to your assessment to better meet the needs of your students.
Want to shift a question to generate a real world scenario from an objective question? It will do that.

Want to add question explanations to provide support for students who miss a question? It will do that.

Want to interject the name of your students into your quiz questions? It will simply do that.

Check out this image to see some of the Quizizz AI options.

Click to enlarge
AI can aid teacher's lift in the classroom, giving them a starting place or rework  questions to best meet the needs of their students. Interested in exploring AI? Contact your Digital Learning Consultant to help provide support for your district.
Lynn Kleinmeyer and Amber Bridge, Grant Wood AEA Digital Learning Consultants