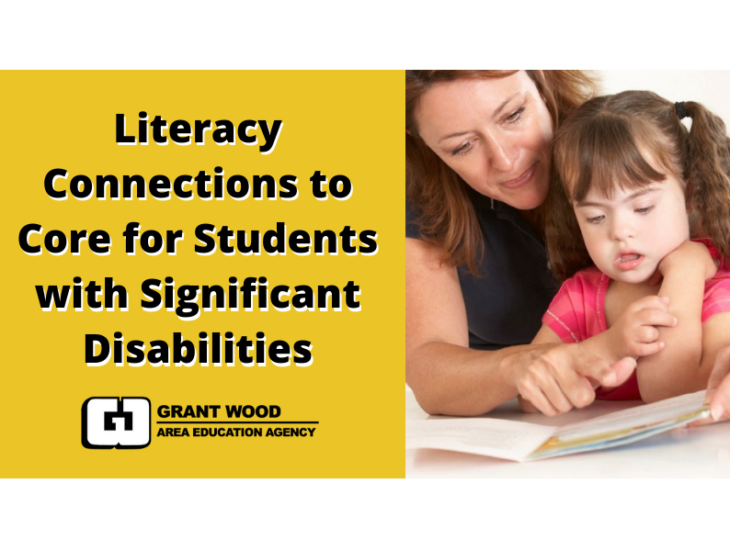 During this three-day training, educators supporting students with significant cognitive delays and complex learning needs will experience and apply core standards via the essential elements for grade level instruction. Participants will apply strategies designed to move communication and literacy skills forward within their classroom and/or virtual settings. Participants will be involved in a community of learners with their AEA support staff to take the practice to application in synchronous and asynchronous model.
This course is intended for K-12 educators who support students whom typically participate in the Iowa Alternate Assessment and have complex communication/learning needs which include but not limited to: limited ability to identify letters and/or to engage actively in typical shared reading and/or writing activities.
Participants need to fully attend and complete all activities and assignments to complete this professional learning.
A materials fee covers the cost of the book.
Instructor: Terri Knipper
Target Audience: K-12 AEA Education Consultants, Instructional Coaches, Occupational Therapists, Physical Therapists, School Psychologists, School Social Workers, Special Education Consultants, Speech Language Pathologist, Teachers