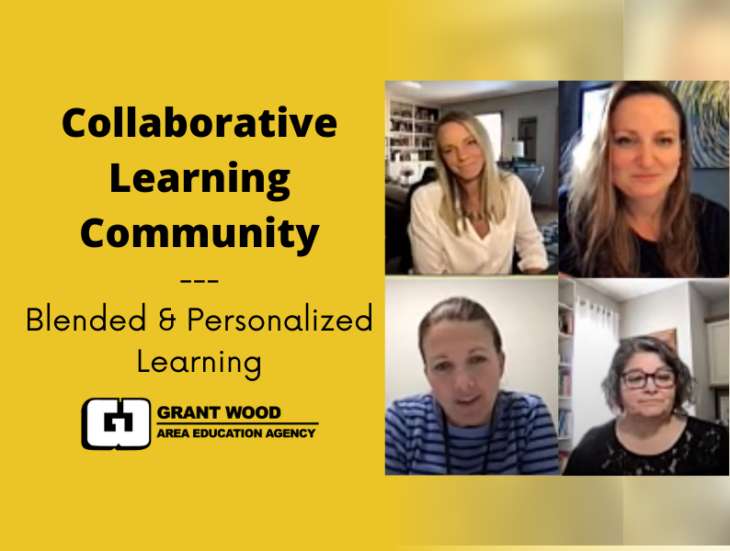 Blended and Personalized classrooms have learners who feel safe, valued and recognized. These learners understand what they are learning and why they are learning it. They experience learning that meets their needs and are invested and engaged learners. This webinar series dives into the four tenets of blended learning and identifies key practices and strategies to help teachers design learning experiences.
Collaborative Learning Community is the first tenet the Blended and Personalized team will be sharing in this webinar series. The other three tenets (Teacher as Designer, Flexible and Responsive Learning Environment and Students as Self-Directed Learners) are built on the relationships and community within a classroom, so this topic is a good place to start.
Before viewing the video below, we have a few suggestions of how you might like to engage in the learning.
Use the webinar (video below) as a stand-alone resource.
Watch it from start to finish for an overview.
Watch it, pausing at each practice to consider how the practice might impact a classroom.
Open the Collaborative Learning Community Folder resource prior to watching.
Follow along with the webinar as we highlight some of these strategies.
It includes a spotlight practice with additional strategies for the featured practice.
Watch the webinar with a colleague
Discuss how this practice could mesh with current initiatives or expectations in your district's classrooms.
We hope you enjoyed this webinar! For additional engagement in this instruction, check out this Personalized Alignment Tool. To make sure you never miss a webinar, we will be archiving them on this page as they are released.