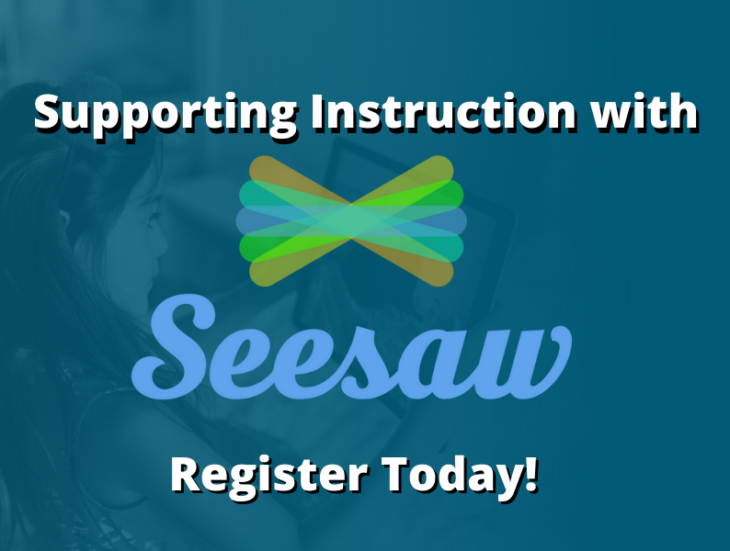 This course will provide learning around skills with the Seesaw platform that will support the design of classroom instruction. Participants will evaluate, organize, and create activities for the Seesaw activity library. Learning will also include Seesaw accessibility features. Different paths have been designed to provide additional learning for those brand new to Seesaw or seasoned users. These paths will include basic skills and Seesaw for Schools/Plus features.
This course will be offered within a hybrid learning environment. This means that the first hour will be a synchronous Zoom call to give an overview of the course. The rest of the course will be online and more self-paced, with some pacing suggestions. The instructors will still provide support as needed/requested, but overall, the design of the course will be through choice and predetermined paths for learning.
Participants will need to have one of the following: a free Seesaw account, a Seesaw for Schools account, or a Seesaw Plus account. Participants will also need a device with internet access.
Start Date: Jan. 12, 2022