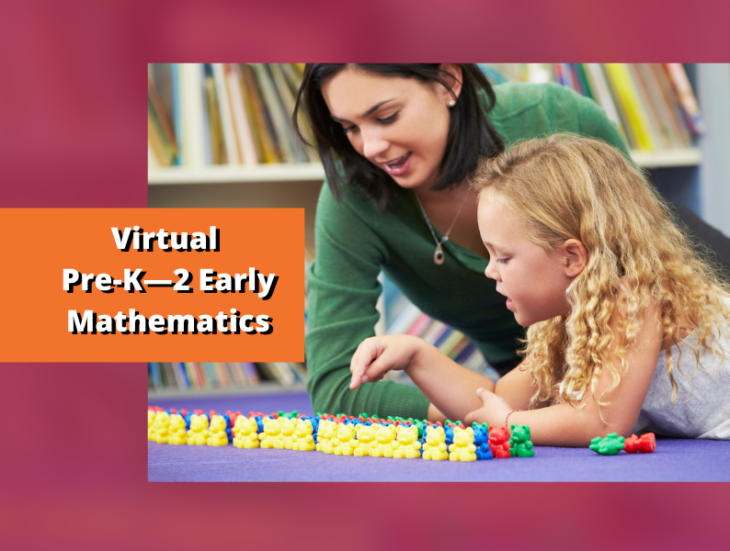 During this five-day class, participants will explore what research says about the predictive power of early math skills. Participants will have opportunities to develop their knowledge of children's mathematical thinking and create activities that support their progression of learning. Teachers will learn about developmentally appropriate activities that are rich in vocabulary and relevant context that balance play and a structured curriculum. Two hours will be devoted to learning about the importance of early math with an additional hour each week spent reading selected articles, reviewing online resources, and creating an implementation plan based on that research.
Dates: March 21, 28, AND April 4, 11, 18, 2022
Instructors:
Dana Merfeld and Janet Greene
Location:
Virtual via Zoom
Target Audience:
Early Childhood and Elementary Administrators, Instructional Coaches and Teachers.
Register Today: Course #201034