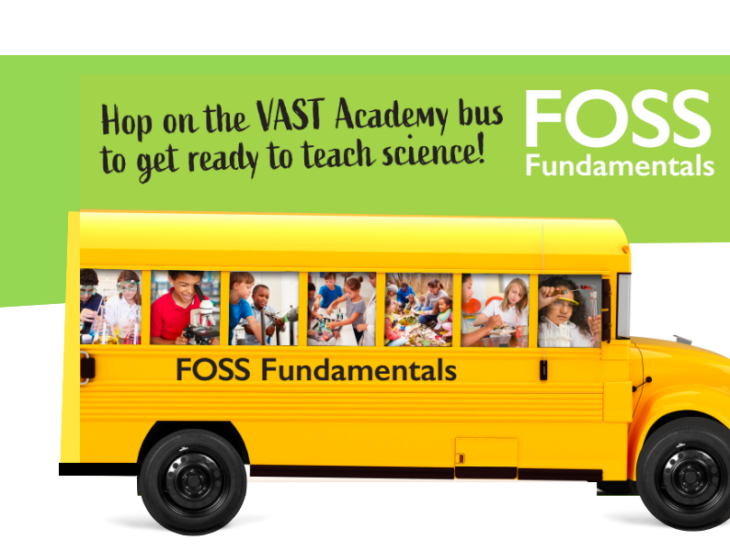 At this full-day of professional learning, attendees will learn how to implement the FOSS curriculum in their classrooms.
The professional learning will integrate portions of the three grade-level units throughout the day. Outcomes include understanding how to teach the FOSS curriculum (including focus questions, notebooking, assessment, FOSSweb on ThinkLink, etc.), and gaining awareness of the rich resources that support the curriculum and collaborate with same grade teachers.
INTENDED AUDIENCE
New educators who have never taught the FOSS curriculum.
Grades K-2
Course Number: 203029
Aug. 2, 2022 8:30 a.m. – 3:30 p.m. Section Number: 310700
Aug. 11, 2022 8:30 a.m. – 3:30 p.m Section Number: 310701
Registration fee $40
Grades 3-5
Course Number: 203032
Aug. 3, 2022 8:30 a.m. – 3:30 p.m. Section Number: 310702
Aug. 9, 2022 8:30 a.m. – 3:30 p.m Section Number: 310703
Registration fee $40
Grades 6-8
Course Number: 203036
Aug. 8, 2022 8:30 a.m. – 3:30 p.m. Section Number: 310704
Aug. 9, 2022 8:30 a.m. – 3:30 p.m Section Number: 310705
Registration fee $40