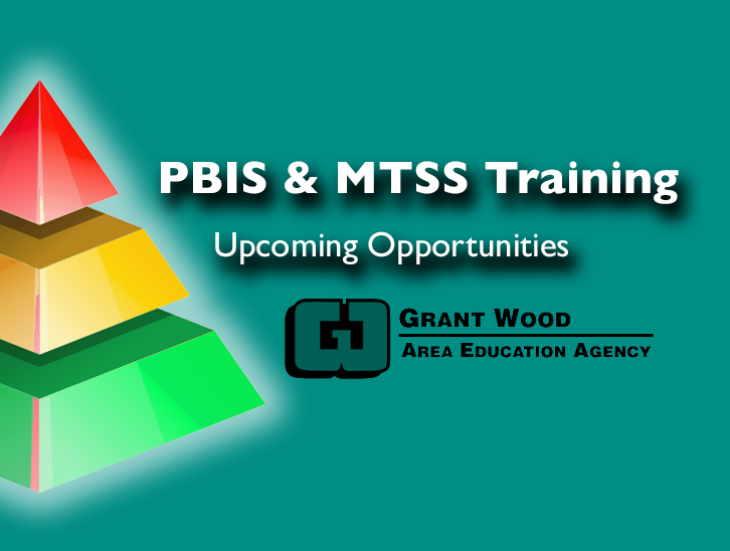 There are several PBIS and MTSS trainings coming up that may be of interest to school counselors and their teams. Here are a few opportunities:
PBIS Tier 2 in Review - Jan. 18, 2023 (Course #180782)

For teams to learn about the data, systems and practices that support Tier II interventions, including, Check-In/Check-Out (CICO), CICO with Modified Features (CICO-WMF) and Social Academic Instructional Groups (SAIG). Tier II materials have been updated in the last two years, so this is an opportunity for your team to update its efforts. It is highly recommended that your team attends this training together.

PBIS 101 - Feb. 2, 2023 (Course #201732)

This workshop will provide an overview of PBIS at each Tier. It will describe PBIS as a Multi-Tiered Systems of Support (MTSS) framework. Participants will learn about evidence that supports PBIS implementation, the benefits and how PBIS supports other Social Emotional Behavioral Health (SEBH) initiatives (this includes improvement of climate and culture and equity). The main components of PBIS will be described with specific examples provided.  This course has been developed to provide an overview for both AEA and LEA staff that work in schools or districts but do not serve on the PBIS team.

 Evidence-Based Classroom Practices, Data and Systems - Feb. 9, 2023 (Course #168781)

Participants will learn about evidence-based classroom strategies that focus on prevention and response to behaviors. Participants will be given examples and provided practice in implementing the strategies. These practices will be linked to school-wide systems and data for implementation and outcomes.