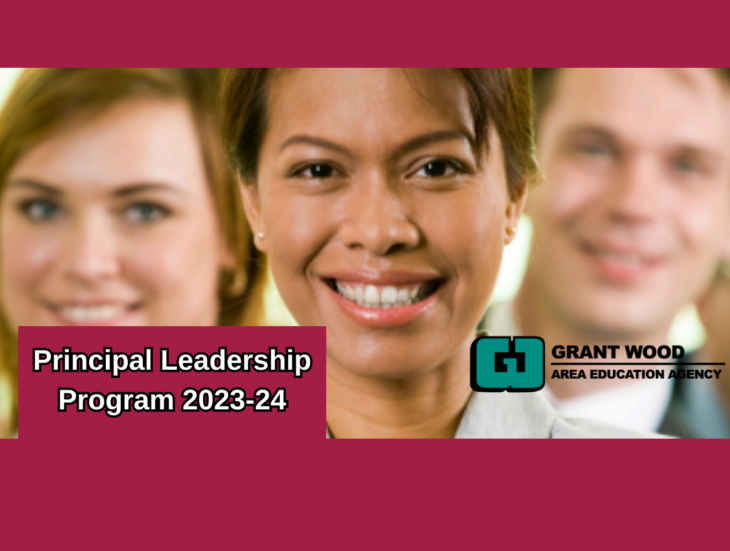 Principal Leadership
The Grant Wood Area Education Agency Principal Leadership Program will support practicing Pre-K—12 school administrators through a comprehensive, year-long professional learning program focused on building an administrator's capacity as an instructional leader to develop and successfully implement MTSS. This framework creates an optimal environment of access and equity for the success of all students. Additionally, the program will provide one-to-one, job embedded coaching on-site and virtually with an experienced administrator.
This course is recommended for practicing administrators only as course requirements include:
Participants will participate in up to 30 hours of onsite and/or virtual coaching.
Participants will analyze student, grade level and building data to develop or refine an action plan.
Participants will identify a problem of practice using an inquiry based problem solving model.
Participants will use effective feedback when working with teachers to improve instruction.
Testimonials
Principal Participant, 2022-23 cohort:
"I found learning from GW staff to be very well targeted to what we needed as principals and I also found the discussions amongst the principals to be career saving to be quite honest with you."
Principal Participant, 2022-23 cohort:
"Oftentimes administration can feel lonely or like you have no one to bounce ideas off of. I think that is the most valuable part is the connection with other professionals." This course is for Pre-K-12 Administrators and is an approved Evaluator Approval course. The course requires full participation, completion of activities and assignments, and onsite/virtual coaching conversations.
Registration Deadline: Sept. 8, 2023
Register Today: Course #316621