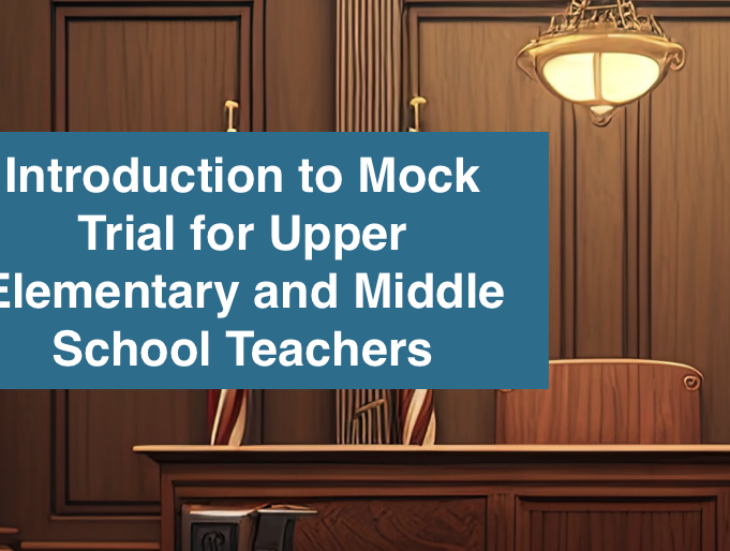 Participants will be introduced to the key elements of mock trial. There will also be a panel discussion including both elementary and middle school instructors who have experienced mock trial many times, an attorney who has worked with teams, and students who have participated in mock trial in their classrooms. Participants will witness the enthusiasm and enjoyment felt by both instructors and students who have successfully navigated a case from the view point of both the prosecution and defense.
INSTRUCTOR: Deborah Siebenga
Date: November 15, 2023 from 3:30 - 4:30 p.m.
Location: Virtual Via Zoom