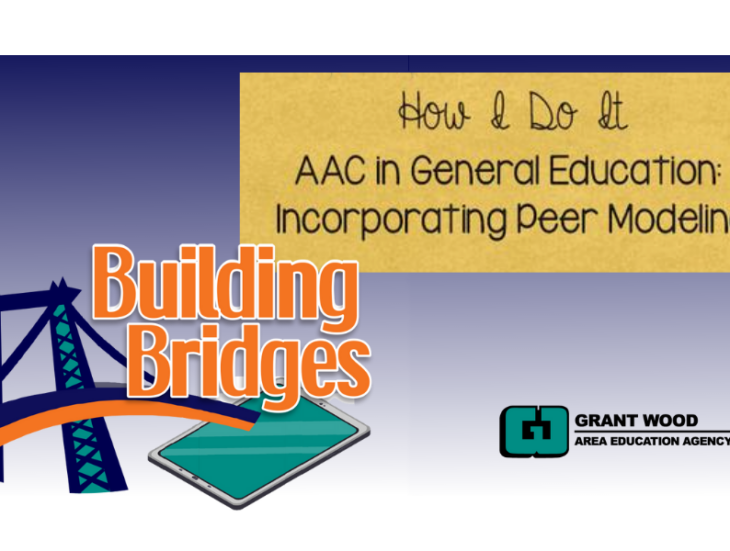 Great learning opportunities occur everyday in our classrooms, but something else is happening within those four walls. Children are developing friendships and a powerful network of support can emerge from those friendships and continue on throughout the years with the right coaching.
In this "Praactical" AAC blog post, Sarah Gregory, s
peech-language pathologist and assistive technology consultant in the Ithaca City School District in Upstate New York
, shares not only WHY she supports inclusion and peer modeling of AAC in the classroom, she explains HOW to get started.
Building Bridges will look a little different this year! In case you missed it, we explained the history of Building Bridges and our perspective for this year's event in
this blog post.
Follow along! All Building Bridges posts will be archived on
this page.
How to Participate in Building Bridges