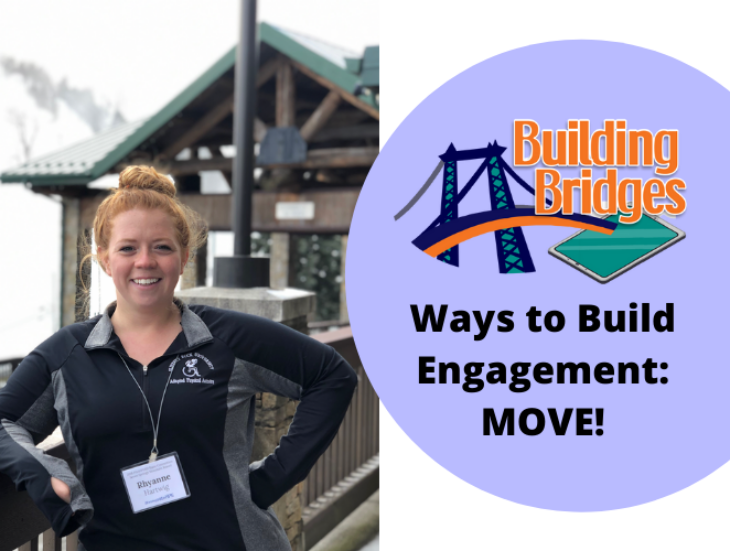 This year, the Grant Wood AEA Motor Team group got together to pilot some work with classrooms on movement and engagement in learning.
This group is fascinated by how movement can be used in making learning dynamic and engaging. They'd like to share this article from Cult of Pedagogy that is packed full of sources, videos and even a podcast all on how ANY kind of physical activity can improve academic performance. "In general, people learn better when information is presented in more than one way. If we take information through more than one sense, we're more likely to encode it in long-term memory."
"Attempting to determine which of your students are kinesthetic learners will not be a good use of your time. What is worth your time is using movement when working with all learners."
Members of the GWAEA Motor Team include physical therapist Audrey Mensen, occupational therapist Niki Greene, autism consultant Monica Kurtz, accessibility lead Kelli Robertson and Rhyanne Hartwig, our new adapted PE consultant.
Speaking of Rhyanne Hartwig, she is a staff member we'd like to spotlight!
Rhyanne had this to say about how she builds bridges: "I help build bridges for students by giving physical educators the tools to empower all students, with and without disabilities, with access to physical activity and wellness."
Want more information on how movement can be used in education? Check out this recording from last year's Building Bridges titled "Beyond Sensory Rooms: Addressing the Movement Needs of Students at School" from recently retired adapted PE consultant Ann Griffin, as well as autism consultant Michelle Nuehring and OT Monica Packard.