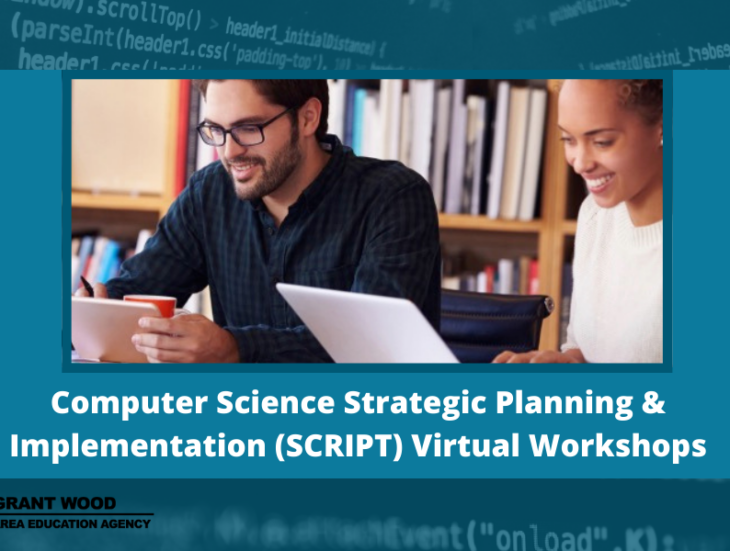 This workshop is for educators in Grant Wood Area Education Agency's service area. A district team needs to be comprised of a minimum of an administrator or educational leader, and three teachers from elementary, middle, and high school levels who will lead the work. SCRIPT is a framework to guide teams of district administrators, school leaders, and educators through a series of collaborative visioning, self-assessment and goal-setting exercises to create or expand upon a computer science education implementation plan for their students.
School districts and other local education organizations are the unit of change toward creating rigorous, inclusive and sustainable K-12 computer science education.
The SCRIPT supports systems-level change by addressing five key areas:
(1) Leadership,
(2) Teacher Capacity and Development,
(3) Curriculum and Materials Selection and Refinement,
(4) Partners, and
(5) Community.
District teams will leave with action steps to prepare them for meeting the HF 2629 requirement that districts develop & implement a K-12 computer science plan by July, 2022.
TARGET AUDIENCE
K-12 Administrators, Instructional Coaches, Media/Library, School Counselors, Teachers
REGISTER TODAY! Course Number 182111
There are TWO OPTIONS for school districts to participate:
In Person: Course Number 182109
**For other upcoming Computer Science professional learning opportunities Click Here.