Digital Learning Quicklinks
Learn Make Computer Science Blog
The Digital Learning Team at Grant Wood AEA works with school districts in Eastern Iowa to help them enhance teaching and learning with the use of digital tools. Here you will find news, information, and resources related to the work that we do, as well as information on how to connect with us.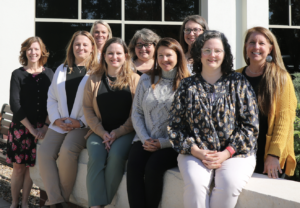 Please feel free to look around. We love to hear from other educators, wherever you may be, so contact us if you have any questions, ideas,
or suggestions to share.
---
🧰ㅤDesign Instruction With Digital Tools
The Pear Deck Handbook is a self-paced digital resource for teachers who are looking to learn more about Pear Deck.
The Google Handbook is a beginner's guide to getting started with common Google apps.
The Continuous Learning Field Guide was developed to support educators with extending learning beyond brick and mortar district buildings and can be incorporated effectively within classroom walls as needed.
Get the resources you need to start using Seesaw in your classroom today, and learn more about Grant Wood AEA's discount pricing for Seesaw for Schools.
The Digital Learning Team offers PD on demand through the medium of podcasting!
The Edtech Take Out features a variety of great guests and topics that are centered around teaching with digital tools.
In Divergent by Design, we talk about instruction, edtech tools, and classroom practices through the lens of the Universal Design for Learning Guidelines.
Click on the images below to learn more and hear our latest episodes.
👩🏼‍💻ㅤExplore Computer Science
The Digital Learning Team is committed to supporting area schools in addressing computer science learning. Corey Rogers or Bridget Castelluccio for more information or learn more below
The Maker Movement has started to change the role of students from consumers to creators. Empowering our students to become designers and engineers has opened up an endless amount of possibilities. The Makerspace isn't just a place. It's a mindset. For more ideas and inspiration, check out our video series below.